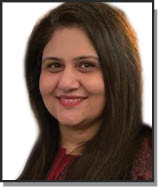 Dear Readers,
Before all else, I simply have to thank you for the overwhelming participation we received for PT's 'EGGstra-Special: World Egg Day Contest'! How absolutely indispensable the unassuming 'Eedu' is, to our daily meals, is a given… which is why I knew this contest would draw a good number of entries, but nothing could prepare us for such a splendid show! It's never been tougher to choose a few winners from hundreds of fabulous entries sharing hilarious poems as well as mouth-watering, innovative recipes.
In keeping with not just the number of entries, but even the age of our lovely participants (right from 6 to 96!), I am tempted to deduce that this rather underrated-yet-central ingredient, to not just the Parsi palate, but to some of the world's most exclusive gastronomic delights – our precious 'Eedu' – could be one of the community's foremost unifying factors! Check out all the 'Eggcitement' on Pg. 10!
And speaking of factors that unify, Parsi Times is delighted to continue its nurturing media partnership for the fourth consecutive year with WINGS'19 – our community's premier 'Sports, Cultural and Talent Festival'. Having gained greatly in popularity over the years to render itself the Community's top annual event, WINGS stands out for bringing together all sections of the community – as much to participate as to cheer – with its game-innovations and infectious energy, which just increases by the year! Watch out for WINGS'19 this November. (Pg.20)
Have a fun weekend!
Anahita Subedar