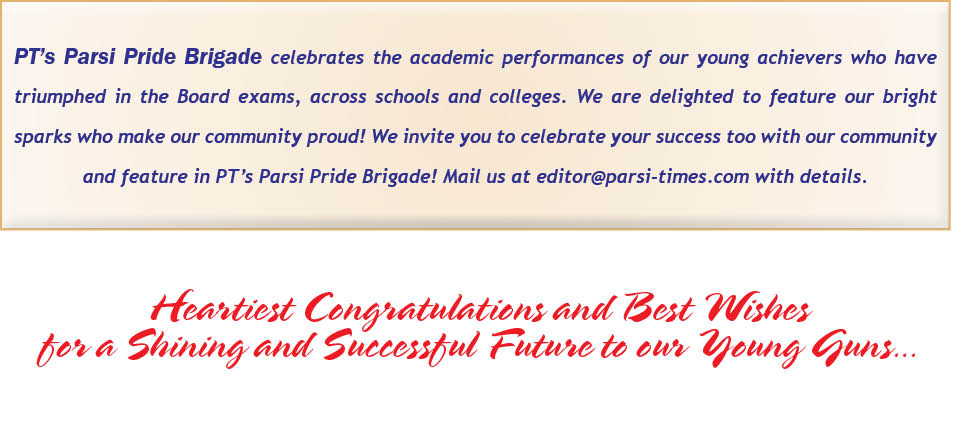 Bravo Bezan!
Bezan Cyres Mehta from Learning Tree Integrated Junior College secured 96% in his Class XII Boards. Residing in South Mumbai, the dynamic 18-year-old credits the guidance and support of his parents and grandparents for his success. His hobbies include driving sportscars and he's passionate about Bodybuilding / Weightlifting. Bezan plans to pursue Medicine (MBBS) and Surgery to become an ophthalmic surgeon, like his illustrious father and grandfather – Dr. Cyres Mehta and Dr. Keki Mehta, respectively.
Fabulous Freyana!
Freyana Riyaz Buhariwala secured 99.75% (best of 5) in her ISC XII grade Board Exams, having secured a 100% in 3 papers – Political Science, Sociology and Psychology. A student of Jamnabai Narsee School, Freyana has stood first in her school and topped the Board exams. She is an avid reader, writer and painter and has won numerous interschool awards in debate and elocution competitions. Residing at Tata Blocks (Bandra, Mumbai), with her delighted and proud parents – Khushnum and Riyaz Buhariwala, 18-year-old Freyana wishes to pursue a career in Liberal Arts.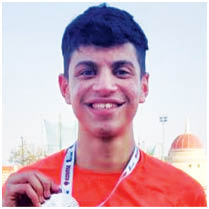 Praiseworthy Parzan!
16-year-old Parzan Cyrus Nariman, from Maneckji Cooper Education Trust School, secured 91.5% in the ICSE Boards. He credits his success to his Late Principal, Jesica M Daruwala, his teachers and his parents for their support through his academic years. Parzan excels in athletics and has achieved national level recognition and medals. He plans to pursue a career in athletics and dreams to represent his country at an International level.
---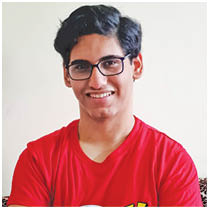 Prudent Porus!
Porus Farzan Aibara, student of Oxford Public School (Kandivali West), secured 92% in his SSC Boards. 16-year-old Porus maintains a good balance between his academic pursuits and extra-curricular activities. He plays badminton, chess, cricket and practices karate; he enjoys karaoke and dabbles in ventriloquism and dramatics. He is currently looking to clear the NEET exams to advance towards a career in Medicine or Dentistry.
Hurrah Hanosh!
15-year-old Hanosh Mehraz Parakh, from Gems Modern Academy, Dubai, secured 92.2% in the ICSE Boards. He excels at swimming, elocution, debates and has won inter-school competitions in the same. He's also a certified deep-sea-diver! He wishes to pursue Engineering and specialise in Artificial Intelligence and Analytics.
Super Sarosh!
Sarosh Farokh Umrigar, a student of Chatrabhuj Narsee Memorial School, scored 90.2% in his Board exams. Looking to pursue the Science stream to eventually make a career in the field of Medicine, 16-year-old Sarosh resides in Dhunbaiwadi (Vile Parle, Mumbai) and enjoys playing music on his keyboard.
Spectacular Sayonee!
Sayonee Yazad Bhumgara, currently studying B. Tech in Computer Science Engineering from MIT ADT University, (Loni, Pune), scored 8.94 CGPA in her first year semester exams, topping her class of 67 students. The dynamic 18-year-old Pune resident is the great-grand-daughter of the world-famous Parsi cyclist – Rustom Bhumgara and is the founder of 'Stikurrr' selling customized stickers and digital illustrations. Interested in Web Development, Artificial Intelligence and Machine Learning, Sayonee looks forward to a fulfilling career in the field of Computer Science, with the aim of merging creativity with technical expertise.
Terrific Tanaaz!
Tanaz Behram Karanjia, resident of Dadar Parsi Colony, completed her B. Ed (Bachelor of Education) in June 2021, securing 80.67% (9.61 CGPI). Tanaaz holds a degree in Bachelor of Arts and now plans to pursue a Master's degree.
Latest posts by PT Reporter
(see all)