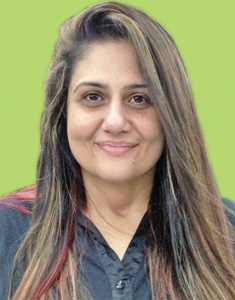 Much Parsi Pride On Republic Day!
Dear Readers,
India's 74th Republic Day was indeed a moment of great celebration for our country, with an added sense of pride for our community, as some of our stalwarts were recognised and honoured for their bravery and dedication to our great nation. The Parsi presence, which shone brightly in the line of utmost duty to the nation, kept the proud Parsi flag fluttering ever so high!
Two shining beacons of our community – Coomi Wadia and late Areez Khambatta – were honoured with the Padma Shri Award (one of India's highest civilian honours) for their extraordinary achievements and distinguished services to the nation. Musical genius, 89-year-old Coomi Wadia is recognised as India's first female music conductor, renowned globally as a conductor of choral music, who headed the internationally renowned Paranjoti Academy Chorus for decades. Late Areez Khambatta – industrialist, philanthropist and one of the community's foremost leaders – was posthumously conferred the Padma Shri. He will always be remembered as the founder of India's most-loved soft-drink concentrate brand – 'Rasna', which is now a huge global success.
Major General Zubin A. Minwalla, from the Indian Army, was conferred the prestigious Ati Vishisht Seva Medal for Devotion to Duty, under the Gallantry awards approved by President Droupadi Murmu.
As a mark of honour to the recipients of the Param Vir Chakra (PVC) – India's highest military decoration – PM Narendra Modi named 21 Islands in Andaman and Nicobar after them. The second largest island in the Andamans has been named 'Tarapore Island', honouring our very own brave-heart and PVC awardee – Lt. Col. Ardeshir Burzorji Tarapore.  And further fostering our sense of pride on Republic Day, Major General Cyrus Addie Pithawalla, AC VSM, – awarded India's highest peacetime decoration for gallantry, the Ashok Chakra (1981) – led a faction of the Republic Day Parade.
The community truly celebrated much Parsi-pride on Republic Day! It was a heart-warming moment of great delight to see our community continue its legacy of service to India, following in the footsteps of our magnificent and exemplary ancestors. Mahatma Gandhi's quote comes rushing to mind, "In numbers Parsis are beneath contempt, but in contribution, beyond compare!" Three cheers to our heroes! May their achievements, bravery, patriotism and honour motivate more Parsi youth to join the forces and continue to do our nation and our community ever proud!
Have a good weekend!
– Anahita
Latest posts by Anahita Subedar
(see all)