PT's Parsi Pride Brigade celebrates the academic performances of our young achievers who have triumphed in the Board exams, across schools and colleges. We are delighted to feature our bright sparks who make our community proud! We invite you to celebrate your success too with our community and feature in PT's Parsi Pride Brigade! Mail us at editor@parsi-times.com with details.
Heartiest Congratulations and Best Wishes for a Shining and Successful Future to our Young Guns…
Armaan Rustomjee
Amazing Armaan!
15-year-old Armaan Farhad Rustomji, from Cusrow Baug, secured 94.8% in his Class X ICSE Boards. A student at Campion School, Armaan is an avid Badminton player, having won an All-Parsi Badminton Tourney, and also enjoys TT and chess. He has opted for the Science Stream to keep his options open but looks to make a career in Investment Banking or Risk Management.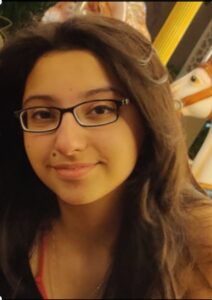 Nyaish Cursetji
Noteworthy Nyaish!
Dubai-based Nyaish Cursetji, student at Gems Modern Academy, scored 96.4% in the ICSE exams. She enjoys dramatics and wishes to pursue acting as a career. Her dream is to get to Trinity College in Ireland. She looks to commence her IBDP course with a specialization in Theatre, English and Economics.
Sheen Turel
Shiny Sheen!
Sheen Nozer Turel from J B Vachha High School for Parsi Girls, secured 90.16% in the ICSE Board exams. Daughter of proud parents Nozer and Prochi, Sheen has a passion for reading novels and has participated in many interschool competitions. A resident of Dadar Parsi Colony, Sheen looks to build a career in teaching, inspired by her mother.
Arish Patel
Awesome Arish!
16-year-old Arish Patel, student of St. Mary's School, scored 87.6% in the ICSE exams. Residing at Mumbai Central, Arish is a music enthusiast. He has opted for the Arts Stream in college as he plans to complete his BA and make a career in the field of Psychology.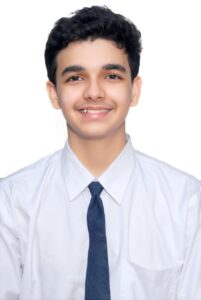 Yohan Hakim
Yeasty Yohan!
Godrej Baug resident, Yohan H. Hakim, from St. Mary's School, secured 92.8% ICSE, scoring a brilliant 99% each, in Economics and English Literature. 16-year-old Yohan is looking to pursue the Commerce stream in Economics. The son of proud parents – Karishma and Hormuz Hakim, Yohan is an avid football and cricket player, a black belt holder in Taekwondo (featured in Parsi Times in 2019), and ace-athlete, having participated in several inter-school competitions.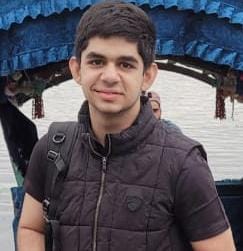 Adil Majoo
Admirable Adil!
16-year-old Adil Majoo from St. Mary's School scored 94.4% in the ICSE Boards. Known for his enthusiasm, Adil enjoys acting, debating and has won awards in dramatics. He has opted for the Commerce stream and aspires to honour his family by joining the Indian Armed Forces, being an ardent admirer of the Indian Army.
Mahafreen Mistry
Marvelous Mahafreen!
 Mahafreen Zubin Mistry scored 90% in the ICSE Board exams. A student of Villa Theresa High School, Mahafreen has a passion for acting and public speaking and has won elocution competitions. She plans to take up Commerce in college and pursue a career in the field of Investment Banking.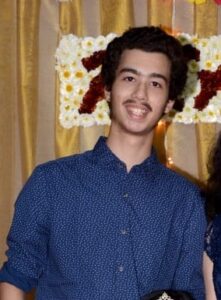 8. Kevin Pooniwala
Kudos Kevin!
Kevin Mehernosh Pooniwala, from V G Vaze College, secured 85.83% in the HSC exams (Science). 18-year-old Kevin, residing at Godrej Hill Side Colony (Vikhroli), is a District Level swimmer, having won numerous championship trophies in athletics. Son of proud parents Sanober and Mehernosh Pooniwala, Kevin looks to graduate in B. Tech /BE, en route to a promising career in Engineering.
Latest posts by PT Reporter
(see all)