The Vintage and Classic Car Club of India held its annual event on March 17, 2019 at Worli, Mumbai. As always, the audience was treated to the purrs and the growls of Vintage / Classic cars and motorcycles. What made this event extra special was that it was graced by the presence of the legendary industrialist and philanthropist, the gem of our community, Shri Ratan Tata. Exuding his trademark humility, he showed great interest in the vehicles at display at the event, even holding conversations and sharing opinions, when the bonnet of a car was swung open for his viewing.
Over time, the event which has grown bigger and better – and when I say the event has bettered, it's not just in scale but also in terms of the quality of restorations. In some such cases, vehicles which were considered virtually half way into the ground, had been restored beautifully – like new or better than new! This obviously is not just a labour of love, but pure passion… but practically, it inarguably calls for an ample investment of time, money and more than that – the knowledgeable and honest mechanics.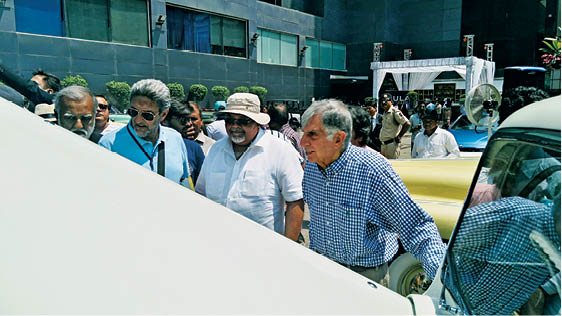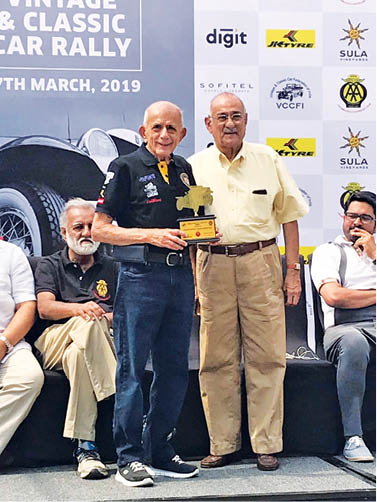 The event hosted multiple categories to participate in, in accordance with the vehicle's year of manufacture. Some of the more popular categories included 'Best Restored', 'Best Maintained', 'Most Original', 'Judges Discretion' etc. Gorgeous wheels on display included Norton, BSA, Triumph, Matchless, AJS, Lambretta, Vespa, Ford, Fiat, Buick, Saab, Daimler, Rolls Royce, Hudson etc. It was a delight to see the plentiful participation of numerous Zoroastrians – keeping our passion of classic cars and motorcycles alive and kicking. It was also impressive and inspiring to see individuals go to great lengths to restore their beauties to their original, immaculate best.
The event concluded at the Sofitel Hotel, BKC, Mumbai, with a luncheon and prize distribution. As with every competition, individuals through the year put in their best to win the coveted top three prizes as well as the Judge's Discretion Awards. The winners, needless to mention, were beaming as much as their beauties! So, here's till next year and I look forward to seeing many more Zoroastrians participate with many more cherished Classics and va-va-vroom Vintages!
Latest posts by PT Reporter
(see all)