There's much reason for the Parsi Community to rejoice as Jiyo Parsi finally launches today, the much-awaited Parsi ShaadiApp – an exclusive matrimonial service dedicated to Parsis worldwide, to provide the much-needed impetus for Parsi singles who wish to marry within the fold. This dedicated platform helps ease the challenges of time and geography, as well as offers a sense of privacy and independence to the Parsi youth who are not inclined going it the traditional or 'kaaj' way.
With over 1,700 Parsi profiles already registered, the Parsi ShaadiApp provides Parsi singles the added opportunity to seek their perfect partner, from around the world. It empowers them with the option of choosing independently and discreetly. One can set preferences in terms of location, age, occupation, and so on, and will be shown matches from within the community that suit the mentioned preferences.
The formal launch of the Parsi Shaadi App will be held today in Mumbai, with Chief Guest, Dr. Pervin Dadachanji, an eminent Consultant Psychiatrist and Counselor at several hospitals and clinics in Mumbai, who will make an address the audience on the topic, 'Yes We Can: Marriage Myths and Reality'. Pamit Anand, VP and Business Head, Shaadi.com, will speak about Shaadi.com's association with Jiyo Parsi and the Parsi ShaadiApp. An interactive panel discussion will be held on 'A Wholesome Work-Life Balance', with professionals of several age groups across the community who have championed this balance. The Panel will be moderated by Dr. Shernaz Cama, Director, Parzor Foundation, as also the driving force behind the Jiyo Parsi movement; and comprise panelists including Sam Balsara, Chairman, Madison World, who been associated with Jiyo Parsi since inception and has contributed greatly to it conceptualization; Jimmy Mistry, Chairman and MD, Della Group; Dr. Anahita Pandole, renowned Gynecologist; Mehernaaz Dhondy – Editor, Grazia India; and Dr. Pervin Dadachanji, Consultant Psychiatrist and Counselor.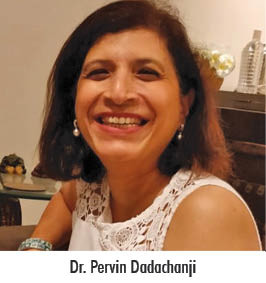 Jiyo Parsi is the Government of India's initiative to support the community's efforts in arresting the declining Parsi population and aid in its gradual restoration by adopting scientific medical protocols and structured interventions. Since its launch in 2013, Jiyo Parsi has spearheaded numerous successful campaigns and initiatives. It has provided counselling and medical treatment to married Parsi couples and has aided in adding 191 babies to the community count.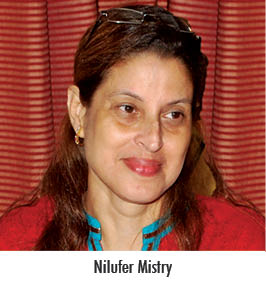 Even as Jiyo Parsi does its bit for the Community's singles, it is also incumbent on the rest of us to supplement the cause with our efforts. One of the most integral ways to ensure the Community's longevity is by ensuring the longevity of its marriages. Therapist Nilufer Mistry, specialist in Couples, Family and Marriage Counselling – currently attached with the BD Petit Parsee General Hospital, and erstwhile Head of the Counselling Centre in Masina Hospital – shares significant pointers as regards what it takes for a marriage to be happy, and therefore, to last:
Make Your Marriage Your Top Priority, And Prioritize Needs: Marriage should be your number one priority followed by the other responsibilities towards each other and the families. Also, the couple needs to prioritize its needs – with the passage of time, both partners should reassess priorities and needs. What you felt important in the first year of marriage need not be the same, a few years down the line.
Don't Zip Your Lips – Communicate! A lack of respectful communications is what lies behind the downfall of most marriages. True – Talking about what's happened in the past isn't going to change it — but it can relieve the person of some of the suffering. By not withholding, it avoids manifesting into issues like frustration, depression, anger, unhappiness, etc. Know when to say, "I'm Sorry" and when to say "I love you". Living with someone is messy, and we're all imperfect. Get over your pride, and know when to let it go. Grudge-holding never has any space in a marriage. "I love you" with full feelings is a must to be said as often in every relationship.
Don't Try To Change Each Other – Remember Why You Got Married: What were the things about your spouse that you loved? What were the activities you would engage in when you first met? Re-enliven some of these while adding more adventure and togetherness. Ask yourself, are you trying to change the very qualities you once loved? Be more accepting to change and more considerate to your partner. You might think it's your responsibility to 'save and fix' your partner and his flaws, but that's not really the case. Give up the need to change your partner, instead work on growing, improving and evolving together.
Be Conscious Of That Tone! It is not what you say that hurts as much as how you say it. Even a simple sentence or a simple instruction can become an insult if spoken rudely. So be more conscious of your tone!
Respect Is The Cornerstone Of A Successful Relationship: The most important thing in any relationship is to respect not only your partner but also the relationship. Belittling a partner and mean-spirited teasing works against a strong marriage in the long run.
Learn To Let Go: A lasting marriage results from a couple's ability to resolve the conflicts that comes in any and every relationship. We grow in our relationships by reconciling our differences, by understanding each other. That's how we become more loving people and truly experience the fruits of marriage. Give up the emotional baggage. Do not drag the heavy burdens of your past with you into the maraige. If you want to build a happy, loving and healthy relationship, you have to let go of the past and learn how to disassociate with the old baggage.
Set Realistic Expectations: This is probably one of the biggest banes of most marriages. Get yourself a reality check and do away with unrealistic expectation about marriage. Marriage ain't an inexhaustible box of goodies that will keep you happy for the rest of your life. It's a beautiful box that needs to get filled by your partner and you, with all the things you want to get out of the relationship. Whatever it is you want out of the box, first put it in there! Be it love, happiness, passion, intimacy, companionship, trust, et al.
No One's Perfect, So Quit The Blame Game! Each one has his / her unique preference for how they want their relationships to be. Instead of nurturing our relationships, we waste our precious time and energy seeking perfection, when there are no perfect relationships, simply because there's no perfect person. Give up the need to blame your partner for everything that goes wrong in your world. Instead start taking ownership of your own thoughts and feelings.
Latest posts by PT Reporter
(see all)