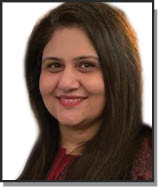 Dear Readers,
The festive season is always the best part of the year, especially for our small but fun-loving, close-knit community. A large number of our 'vhalas' – relatives and loved ones – return and converge in Aapru Bombay to partake in all the festivities – from lagans and navjotes to some of the very best, fab and fun events the community has to offer.
Witnessing the reunion and merriment amidst families and friends is as much a delight for us at PT, as it is a privilege to continue Media Partnering with the community's most sought-after, topmost events of the year… be it WINGS'19, the Community's annual foremost and biggest All-Parsi Sports, Cultural and Talent Festival, which kicks off today with its legendary, you-just-can't-miss Finale taking place on 17th November; or the biennial, global, mega event – the Iranshah Udvada Utsav, in December, which marks one of the largest platforms for Zoroastrians worldwide, to come together and celebrate our unique and extraordinary culture, religion, achievements and unity.
As such occasions/events encourage and strengthen our unity and keep alive our culture and traditions, it is our responsibility, to create a sense of awareness and encourage the participation of our young ones in these crucial platforms, to ensure longevity. And speaking of young ones, with Children's Day just around the corner – here's wishing you all a Happy Children's Day – may you increase the tribe of our upright and successful Zoroastrian adults and bring even greater pride onto our glorious community!
Have a lovely weekend!
– Anahita
Latest posts by Anahita Subedar
(see all)