My Dear Friends,
Jamshedi Navroz Mubarak to you and all your loved ones!
It has been a difficult year for our community members, who have had to deal with loss and pain, both – personally, as well as on the professional front. Much repair and relief is needed, even as life slowly re-adjusts to diktats of the new normal.
We welcome Jamshedi Navroz, in celebration of the advent of the rejuvenating Spring season. May its auspicious tidings replace the challenges, chaos and damage caused by the pandemic, with healing, recovery and prosperity for all.
With the BPP Elections to be held on 23rd May, 2021, we also look forward once again, to the resumption of a Full BPP Board of 7 Trustees. This will certainly boost our endeavours of serving the community in harmony and reinforce the leadership into steering our community towards greater welfare and progress!
Navroz Mubarak and God Bless!
Kersi Randeria
BPP Trustee & Founder, Parsi Times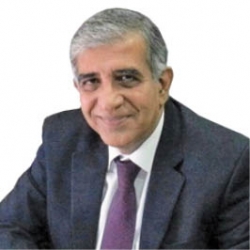 Latest posts by Kersi Jamshed Randeria
(see all)