The rainy season is the most romantic of all seasons. Don't take my word for it. Even Kalidasa said so, centuries ago, in his beautiful Sanskrit poem, 'Meghdootam'. When it's 'Savan Ka Mahina' And 'Pavan Karey Shor' (Arrey baba! Shor nahin! Sor! Sor!), the clouds go crazy (Diwana Hua Baadal) and there's 'Tip Tip Barsa Pani', then the romantic-fires burn like your cooking gas-stoves, because 'Pani Ne Aag Lagaadi'!!
 Come on, we all feel romantic when it rains but our Rustomji felt extra-romantic. He sent a Whatsapp message to his much-married girl-friend, Roshan, saying, "My pyar ki aag is soooo intense, I feel as if I am sitting on the equator!" Not a very bright woman, Roshan aunty phoned the fire-brigade saying, "Hello Boombakhana? I want to speak to fire-fighter Firdos." 
Firdos: Where's the fire?
Roshan: Jovni fire-fighter bawa, there's an equatorial fire in my Rustom's body.
Firdos: He must have got acidity. Always eating achar-gachar food at other people's expense. Give him two Hajmolas.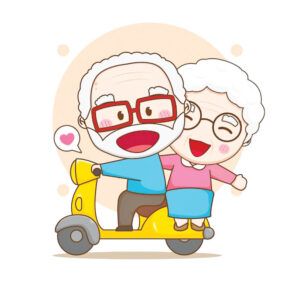 And he hung up the phone. Roshan phoned another fire-fighter friend, Bomi Boombakhanawala (her ex-lover) who rushed to Rustomji's house, broke into it through the third-floor window and asked, "Where's the fire?"
Rustomji: In my heart!!
Bomi was in no mood for jokes, so he gave three tight slaps in a row (like they show in TV serials) and left. Roshan kept phoning Rustom, "Are you Ok?"
Rustomji: No! I am not Ok! A stranger on a fire brigade entered through my window and slapped me thrice.
Roshan: I had sent him to extinguish your fire!
Rustomji: Trust you to do stupid things. What say we go on my bike to Lonavala's Bushy Dam for a lovey-dovey picnic? I'll collect you in 15 minutes!
And off they went, the love-birds to Bushy Dam where Rustomji, the eternal haanda-master got into a tiff with the local havildar, who promptly put him in a police lock-up!
Rustomji: I have rights as a citizen. Let me call-up my lawyer, Lovejibhai and ask him to get some food for me. I'm famished!!
Havaldar: Would you like some Biscoot?
Rustomji: Yes please. Poona's Shrewsberry if you don't mind.
The Havaldar gave a good Biscoot (thrashing) to Rustomji.
Rustomji: Why are you hitting me? Instead, since this is Lonavala, get me Cooper's Fudge and Koprapak. But the Havaldar gave him some more methipak all over his body. "Get me out of here," he screamed and Roshan managed somehow to get him out of the lockup. Both were so disappointed, they returned to Amchi Mumbai.
Roshan: It's too early to go home. Let's go to Marine Drive and take selfies!!
So off went Rustomji on his bike with someone else's baiko to Marine Drive. There, he climbed on the paar, told Roshan to take his solo picture first and flashed a smile. He held on to the smile until his cheeks hurt, while Roshan kept giving instructions like, "go right", "go left", put your right foot forward, tilt your head, Jaraa Paachal Ja, Ajhhoon Paachal!  
In this confusion of Aagal-Paachal, poor Rustomji fell down and got stuck in between the tetra-pods! A huge crowd gathered asking, "Kya Hua? Kai Jhala?" It attracted lots of answers like: "Bawaji Padoon Gela!" or "Bawajini Suicide Keli!" or "Arrey nai yaar! It's a film shooting!"
The local police as well as the fire-brigade arrived and pulled out poor Rustomji who was unconscious by now. His most loving and caring, much-married girlfriend, Roshan promptly took out her Bata shoe and held it on his nostril, but to no avail. He was still unconscious.
The smart policeman, Pandu Havaldar gave him mouth to mouth resuscitation and it worked, though Rustomji was shocked at being kissed by a man for the first time in his life. He postponed his idea of romance in the monsoon to next week.
Rustomji: Today, lets drive along Bandra in the rains. Ghanoo Romantic Laagsey!!
Roshanmai: Yes, my Rustom Pehelvaan!! Let's do that!!
Everything was lovely and going right that day. It was like 'Zindagi Ek Safer Hai Suhana'. But Afsos!! Rustomji crashed into a VIP's car so badly that the car's red-light fell and sat on Rustomji's bald head, still working!
Roshan: Rusa, you look like a VIP yourself with that lal-batti on your bald-head!
Life is Kabi Kushi, Kabi Ghum. The VIP was a cranky fellow with 'connections'. He phoned the police who arrived promptly (unlike in Hindi films where they arrive only after everything is over and done with).
Police: Kanoon Ke Haath Bahut Lambey Hai!
Rustomji: Even my arms are long – see?
Policeman: Making fun of us?
Rustomji: Just joking, yaar!
Policeman: Come to Bandra Police Station. I'll tell you lots of jokes.
Roshan: I love jokes. I'm coming along too!!
At the police-station, once again, poor Rustomji got Biscoot, Badampak, Malido and Methipak, all over again! Roshan panicked and called her husband, hen-pecked Hoshi to do something so Rustom could be let off. Now Hoshi may be hen-pecked but he was smart. He gave a baksheesh of Rs.500 to the Havaldar, saying, "Give some more Biscoot to this Gherbhangu rascal, Rustomji. Barabar 5-course meal khilao!!"
After the 5-course meal, Rustomji had to be taken to Parsi General Hospital while Roshanmai and Hoshi went home. Life's like that!! Man proposes, God disposes. Rustomji, who dreamed of romance in the rains, instead got a tour of Police stations in Lonavla, Marine-Drive and Bandra in the rains and his romance truly Dhovai-gayo!
Latest posts by Ruby Lilaowala
(see all)