Parsi Times brings you lesser known, amusing facts about our beloved Bombay. Explore this city's history with these informational nuggets!
King Circle:
King Circle was born based on a development plan proposed by the Bombay Improvement Trust in 1911, suggesting that Dadar-Matunga Scheme and the gardens proposed, be laid out at the highest point of Vincent Road, East of Matunga Station. However, the circle which encompasses 'Maheshwari Udyan' garden, was given its present form in 1916, and hosts innumerable well-known eateries, the most famous one being, Café Madras.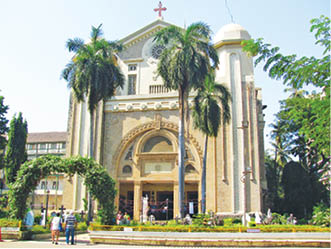 St. Peter's Church:
Bishop Hartmann laid the foundation of St Peter's Church, located in Bandra, in April 1852, which was completed in September 1853. Initially a storey above the church was used as the priests' residence and parish school, but in 1855, the Jesuit Seminary from Surat was transferred to Bombay. Designed in Romanesque style, the unique aspects of the church include  a life-size marble statue of Christ, twenty exquisite stained-glass windows, two life-size marble angels, while either sides of the alter holds two small stained-glass windows, depicting angels in adoration.
Latest posts by PT Reporter
(see all)