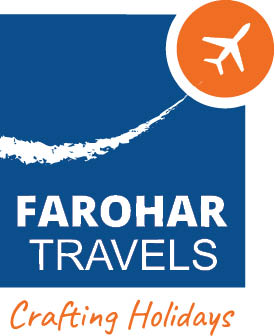 Known to spearhead the evolution of travel philosophy by enriching the real holiday experience like never before, Farohar Travels (P) Ltd., headed by three avid bawaji travel experts and enthusiasts – Poras Saklatwalla, Jersheen Madan and Murad Shahuna – offers you the opportunity to gift your family, yourself and your loved ones the very best Christmas gift ever this year, with the 'Exotic X'mas Package'.
Dated 23rd to 30th December, 2018, the 'Exotic X'mas Package' is crafted perfectly to fit into your holiday season's travel plans and what better way to celebrate Christmas than with your loved ones in one of the world's best cities, Singapore. And what's more, you get back home in time to bring in the New Year with all your friends!
So, why should you head to Singapore for Christmas?
Simply put, Christmas in Singapore is magic! It's a massive yet non-intrusive celebration and ultimate tourist attraction, offering the best of its two biggest highlights – Eating and Shopping. The famous shopping belt on Orchard Road is spectacularly decorated and lit up in celebration of the festive spirit and serves as a blazing reminder to hit the malls till late at night. The shopping paradise is also the safest city/state/country to be in.
What are some of the highlights planned in the Itinerary?
Of course, the itinerary includes visiting the mega attractions, most importantly, AT YOUR PACE, so there's no rushing you up and you can soak in the holiday fever and chill to your heart's content! Some of the attractions that are a big hit with our travellers include:
City Tour with Singapore Flyer
Sentosa Island with SEA Aquarium, Madame Tusssauds, Wings of Time
Gardens By The Bay
Night Safari
Universal Studios
Water Sports at Bintan Island (Indonesia, a half hour boat cruise from Singapore)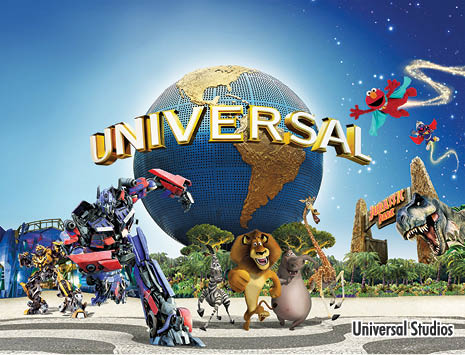 Universal Studios, Singapore, is a theme park featuring 28 thrilling rides, various entertainment shows and attractions in seven themed zones! It is the second Universal Studios theme park to be opened in Asia (after Japan), and the first in Southeast Asia. Universal Studios, Singapore has attracted over millions of visitors since its Singapore launch and is a hot favorite with all tourists.
Bintan Island is part of Indonesia's Riau Archipelago, a short boat ride from the city of Singapore. It's an upscale resort destination offering championship golf courses, secluded beaches, diverse water sports, unique entertainments and unbelievably delicious seafood!
And speaking of seafood, let's not forget the absolutely amazing food available especially during the festive season in Singapore! Singapore and Bintan are reputed worldwide as destinations of gastronomical delights. Whilst we have included standard Indian meals for dinner, the afternoon is for the guests to enjoy the local cuisines on the streets and cafes of Singapore and Bintan.
Can I take my old parents/grandparents with me as well?
Farohar Travels is committed to taking care of able-bodied senior citizens. Our tour managers ensure that all senior citizens are given personalised attention. Those wanting to access wheel chair facility at the airports in Mumbai and Singapore will be provided the same. We have also paced our tour at a not-so-hectic tempo to facilitate and ensure that our senior citizens also enjoy themselves to the hilt!
Why should I choose Farohar Travels?
Because we specialise in not just customising and personalising your itinerary at your pace and preference, but ensure that you return with a renewed and elevated understanding of the term 'Holiday Experience', in keeping with our hands-on staff, which prioritizes and endeavours to ensure your trip with Farohar Travels is your best yet!
Importantly, Farohar Travels INCLUDES in your itinerary, what most other tour operators offer as 'Optional Sightseeing'. We ensure there are NO HIDDEN COSTS or unfair surprises which will kill the mood once you're at your holiday destination. We pride ourselves on our TOTAL TRANSPARENCY POLICY. And yes, what our customer appreciate us most for is that we provide you the LEISURELY PACE and WELL-SPACED OUT ITINERARY (as opposed to the usually rushed and frenzied pace) to give you sufficient time for the PERFECT AND COMPLETE HOLIDAY EXPERIENCE!
Here's what a few of our happy customers have to say:
Kerman Bacha and Family: "Thank you for arranging such a wonderful trip to Singapore for us. Everything went very well and we had a great time. We felt very well cared for with your caring, warm and supportive staff in Singapore. We are especially grateful to Poras Saklatwalla for the perfectly coordinated sight-seeing, pick-ups and drops, and hospitality of Parc Sovereign Hotel. We are very grateful and thankful for the wonderful tour. These memories will remain with us for a life time!"
Munira K and Family, Dubai: "Our summer trip last year was fun-filled and very well-organized, thanks to Mr. Poras. From hotel bookings and transport to the attraction tickets, we received all our vouchers on time and arranged as per date. The itinerary was well planned and not hectic. The customer support was prompt and appreciate the good work. Kudos!"
For Early Bird Discounts CALL NOW!!!
Poras: [+91] 9136128833                Murad: [+91] 9940173603
Email: info@farohartravels.com
Latest posts by PT Reporter
(see all)