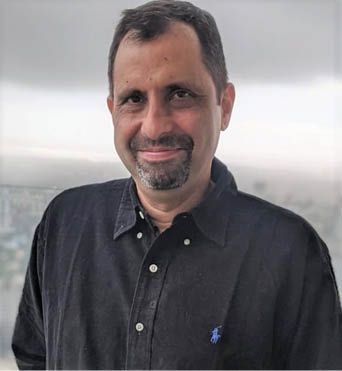 Mumbai-based Yezdi P. Billimoria has made his debut as an author with his book, 'Indomitable' – a story of ambition, determination and everlasting love – a timely reminder, during these challenging times, that tough times don't last…. and that following your passion is the key to success.
Speaking to Parsi Times, Yezdi says, "The book is based on the lives of my parents and is a kaleidoscope of Parsi culture with references to our iconic Parsi Colony, our food and many other influences which have shaped my life. The purpose of the book is to alleviate some of the suffering of the sick and poor, as its sales will directly contribute towards their welfare. It would be my pleasure for the community to enjoy an inspiring story of determination, love, pain and suffering and at the same time, contribute in a small way towards giving back to society."
'Indomitable' is the story of young Jamshed, a fiery tempered, headstrong boy with a modest Parsi family, who dreams of becoming a pilot and ruling the skies. As he chases his dream he falls in love with the beautiful Zenobia and marries her. What follows is Jamshed living his dream and transforming into the handsome and charismatic Capt. Jamshed Irani. The book lives Jamshed's life as the story progresses from a young Jamshed who itches to fly into the skies, to a bed-ridden sick, old man, praying for an early death. What is the reason for this transformation and how does the young couple cope with it? Jamshed's life becomes the canvas for an intimate portrait of an ambitious, headstrong young man whose fatal flaw is his downfall and who chases love and adulation and ultimately realises the transience of beauty and death. 
The 289-paged book is available in e-book format exclusively on Amazon at:  https://bit.ly/Indomitable_ebook. A paperback version will be available soon.
Describing himself as a bookworm, foodie and banker, in that order, Yezdi Billimoria is married and lives with his wife and two children in Mumbai.
Latest posts by PT Reporter
(see all)