Parsi Times congratulates and celebrates the success of our fab students and young achievers who have done achieved great success in their academic performances in Board exams across schools and colleges. We are delighted to feature our young, bright sparks who make our community proud! 
Do write in to us at editor@parsi-times.com with details if you would like to celebrate your success with our community too and feature in PT's Parsi Pride Brigade!
Here's extending our very Best Wishes for a Shining and Successful Future,
alongside our Heartiest Congratulations to our Young Guns….
Amazing Aryan!
Aryan Khushroo Kanga from Cumballa Hill High School 90% in his SSC Std Board exams. Residing at Godrej Baug with proud parents, Mahrukh and Khushroo Kanga, Aryan has opted for the Commerce stream in college. Also an accomplished athlete he plans on becoming a Chartered Accountant in the future.
Precious Pashin!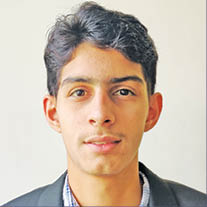 16-year-old Pashin Kaizad Kasad, from Udayachal High School (Vikhroli) scored 92.2% in the SSC Boards. What makes Pashin truly stand out is his victory over the challenge of dyslexia, which he achieved with hard work and dedication, successfully navigating through this shortcoming to score a magnificent 96/100 in Math! He has chosen to pursue his studies and a career in the field of Computer Engineering. Ecstatic parents – Jasmine and Kaizad Kasad, share, "We have seen him struggle with his studies, almost to the point of giving up, and then deciding to give his all in the last one and a half months, to finally achieving this huge score. Here's to you Pashin, and others like you – 'fishes asked to climb trees'!" Indeed!
Joyful Jehan!
Jehan Bomanjee passed my 10th standard board this year from Don Bosco High School,Matunga.I have attached a picture of myself along with this mail. Jehan Parzad Bomanjee, from Contractor Baug (Mahim) secured 88% in the SSC Boards, as a student of Don Bosco High School. He credits his success to his delighted parents – Parzad and Franak, grandparents and teachers. Part of his school band and having won many accolades, Jehan has now opted for the Commerce stream and wishes to have a successful business someday.
Splendid Sanaya! 
Sanaya Murzban Dadiburjor, from Embassy of India School (Moscow, Russia), secured 96% in the CBSE 10th Boards without any additional tuitions or coaching classes. The erstwhile School House Captain, this all-rounder has made her parents Abnaz and Murzban Dadiburjor, extremely proud! Sanaya has chosen to pursue the Science stream.
Latest posts by PT Reporter
(see all)