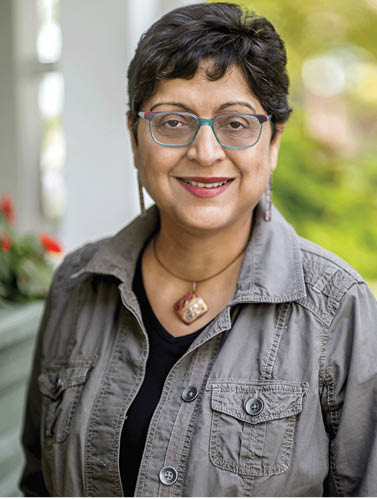 US-based best-selling author and award-winning novelist, Thrity Umrigar, who is known for writing books that depict Indian, Indo-Americans and American characters with poignancy and nuance, will release her latest venture – a brilliant picture-book titled 'Sugar In Milk', illustrating the value of refugees. The story, popularly known in India as 'Doodh Ma Saakar' and is the mainstay of virtually every Parsi household, has been depicted with brilliant illustrations by Vietnam-based illustrator -Khoa Le. The book goes on sale from the 6th October, 2020. The 48-paged book is meant for four to eight-year-old children.
A part of author Thrity Umrigar's upbringing as a Parsi child in India, the story narrates how a small group of Zoroastrians, fleeing religious persecution after the Arab invasions of their native Persia, arrived in India as refugees more than a thousand years ago. "It's part of the DNA of every Parsi child, a Miss Manners handbook of sorts, a manual of how to conduct oneself in life," says Thirty, who carried the tale with her when she immigrated to America at the age of twenty-one, drawing on it for inspiration as she fell in love with her new homeland and eventually became an author.
As she began to have her own author events, she would end her book talks by telling this story. Says Thrity, "The effect it had on audiences was electrifying. People sighed audibly, their eyes glistened with tears, they smiled and laughed and clapped. This happened every single time I told the story, regardless of the composition of the audience. It was as if people were thirsty for an inspiring story about kindness and generosity and one with a happy ending. And I realized the power of this legend, the universality of its message."
Thrity Umrigar is the author of the bestseller, 'The Space Between Us' and its recently released sequel, 'The Secrets Between Us', as well as many other acclaimed novels for adults. Her debut picture book, 'When I Carried You in My Belly', was published with Running Press Kids in 2017. She lives in Ohio, USA.
Latest posts by PT Reporter
(see all)