PT's Parsi Pride Brigade celebrates the academic performances of our young achievers who have triumphed in the Board exams, across schools and colleges. We are delighted to feature our bright sparks who make our community proud! We invite you to celebrate your success too with our community and feature in PT's Parsi Pride Brigade! Mail us at editor@parsi-times.com with details. 
Heartiest Congratulations and Best Wishes for a Shining and Successful Future to our Young Guns…
Brilliant Benaifer!
Benaifer Zubin Sanjana from Maneckhji Cooper Education Trust School topped her school with a whopping 98.6%. The 15-year-old resident of Salsette Parsi Colony (Mumbai) holds a 2nd Degree Blackbelt in Karate, plays volleyball, basketball, throwball; and also enjoys painting and hiking. Benaifer plans to pursue the Arts stream followed by a Bachelor of Education with specialization in English, after which she wishes to carve a niche as an educator.
---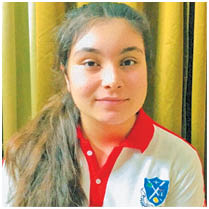 Super Simone! 
Simone Irani secured 97.50% in her ICSC Boards, scoring cent per cent marks in 3 subjects – History, Civics and Geography; Economics; and Commercial Applications. 16-year-old Simone was a topper in 5 subjects in her Bombay Scottish School, Mahim. Her hobbies include reading, travelling, visualizing, hiking and listening to TED Talks. Simone has chosen the Commerce stream for onward studies and is considering having a successful career in either Chartered Accountancy, Law or Management.
---
Kudos Kayosh!
15-year-old Kayosh Mistry, from Bharucha Baug, secured 94.5% in the ICSE Boards. A student of Jamnabai Narsee School, Juhu in Mumbai, Kayosh plans on pursuing the Science stream. Bringing great joy to his parents – Parbin and Hanoze Mistry, Kayosh plans to cement a solid career in the field of Architecture.
---
Amazing Anaisha! 
Anaisha Burjis Mohta from Maneckji Cooper Education Trust School scored 95.4% overall, with 100% in Economics in her ICSE Board exams. She credits her success to her delighted parents Burjis and Dilnaz Mohta, grandparents and teachers. Anaisha wishes to pursue the Arts stream. Anaisha has won many Art competitions and is also an accomplished piano player with a Distinction in Grade 5 level exams from ABRSM, UK Board. She's also passionate about Psychology and Handwriting Analysis.
---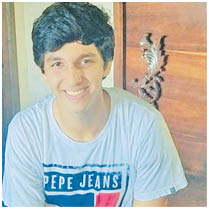 Jubilant Jehan!
Jehan Darayus Khodaiji from Maneckji Cooper Education Trust School scored 84.33% in the ICSE exams. "I credit my success of crossing my first milestone to my Late Principal, Mrs. Jessica Daruwala, my teachers, my parents and grandparents, who guided me throughout my journey, thus far," he shares. Residing in Behram Baug, 15-year-old Jehan seeks a career in Sports Management from IISM post his Class XII.
Latest posts by PT Reporter
(see all)