March 2020 will forever be etched in our memories as the year when humanity fought for its very survival against the Coronavirus pandemic which brought life to a standstill, with nations going into lockdown Businesses, jobs, education, healthcare, travel… no sector was left unaffected by Covid-19 and its variants. Yet, the resilient human spirit has emerged like a phoenix from the ashes of the pandemic. With the pandemic on its way out, we resurfaced embracing a new normal which has made us a bit wiser, with a lot more respect and appreciation for life. Here's what some of our community members have to say about the life lessons learnt…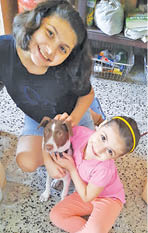 Freya (10) and Delzin (6) Naterwalla (School students): We hated the lockdown! Attending school online and being stuck at home for months was very disturbing! Watching TV and indoor games became boring, though we had each other to play with. Our parents taught us how to make the most of what we have and to care for family. The most exciting part during the pandemic was adopting our indie pet dog – Chikoo! He is our best friend and constant companion and he's made us more responsible. Seeing so much poverty and sadness around us, we learnt to value what we have even more. We are super excited to be able to go back to school – life is fun again!
Rohinton Daruwalla (Pilot, Spice Jet): During lockdown, the travel industry was the worst hit. I was grounded for four months – there was frustration and helplessness. Seeing the challenges that seniors were undergoing, a few of us formed a volunteer-group ensuring regular delivery of provisions in the society. When we resumed flights of cargo planes for Covid relief, I felt privileged to be a part of that. Being able to give back to the community and helping others, I realized there was greater joy in giving than receiving.
Minoo Mithaivala (88-year-old Senior Citizen): I saw a lot of ups and downs through the pandemic. I live alone and my only daughter is married but lives in the same city. She put in great efforts to ensure I received necessary provisions for sustenance. During lockdown, I had to do all the household chores myself – sweeping the floor, washing utensils and clothes, managing food, etc. It got especially difficult when my building got sealed due to a covid case and later, I even suffered a paralysis attack and was admitted in hospital. I realized the indispensability of the vaccines and booster shots, since Covid was here to stay for a while. The poor suffered lots. Iranshah saheb ni maad thi, may we all will get even better and normal again!
Afreen Namdarian (Assistant F&B, Hospitality): I'd just joined a job at a 5-star hotel, when the lockdown was imposed. Those who could continue working lived at the hotel itself. Due to major staff shortage, we handled any and every job that was assigned to us, immaterial of our department – I learnt the life lesson of dignity of labour. In hospitality, we are taught that the customer always comes first, and we ensured giving them the best experience possible. The appreciation we got from our senior managers for rolling up our sleeves and putting in our best efforts was the cherry on the cake!
Dr. Farhad J. Adajania (Homoeopathic Physician): The pandemic initially caused great confusion and fear. Clarity emerged over the next few months – technology helped physicians greatly to diagnose and treat patients as on-line consultations became the norm. Unfortunately, technology and information available online was also misinterpreted, creating more panic! People should realize that Google search is not equal to consulting a doctor. The last two years have shown us the extremes of fear, panic, love and courage. And love and courage always win over fear.
Rishad Marker (Student in Class 4): The lockdown was a horrible time for us – we couldn't meet our friends and felt locked inside our home. I missed playing football and cycling. We had to stay in to avoid the risk of exposing my elderly grandfather to the virus. I got fed up of online education and entertainment. The pandemic has robbed two years of my childhood! I realized we should never take for granted our freedom or the joy of being with friends or at school. I pray this never happens again.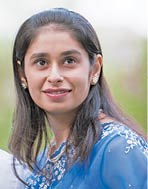 Dr. Kushaan Khambata (Scientist and Mother): I was in the first trimester of my pregnancy, living with my husband and 2-year-old toddler son, when the lockdown hit. The value and importance of our family unit became glaringly clear during these rough times, as my parents and in-laws stepped up to the plate. I realised how we took our everyday conveniences for granted. The lockdown imbibed in us resilience and patience, putting in perspective all that really mattered, especially one of our most cherished moments – the birth of my daughter, our lockdown baby!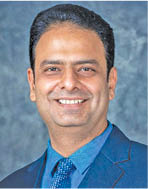 Rushaad Dupetawalla (Educator and Author): The pandemic and the lockdown presented a major challenge to educators like me who are a little techno-phobic, but it forced me to overcome my aversion and harness the power of technology to make it work for me so I could teach students better, on a digital platform. I now plan to make YouTube videos of my classes so students can access them anytime. The life lesson I learnt was to be open to new technology and learning to adapt and cope with unforeseen circumstances.
Piloo Kasad (Senior Citizen): I was visiting family in Canada when the pandemic struck. Stuck indoors and stressed, I greatly missed Mumbai and the comfort of friends and familiar surroundings, but I understood the real essence of the saying, 'home is where the heart is.' I released that life is indeed too short and one should try their best not to leave any loose ends. Back in Mumbai now, I'm ensuring all my paperwork is in order so it doesn't become a hassle for our children later.
Arshan Irani (College Student): The most important lesson the pandemic taught us was to learn how to make do with what we have, to be prepared for uncertainties and be ready to adapt to change. Us students missed out on experiencing college life, meeting friends and even studies suffered a setback as online education can't compare with classrooms. Seeing how so many were mentally and emotionally drained, I realised the importance of nurturing mental health as also reaching out and helping our friends and family who are struggling with it.

Latest posts by Razvin Namdarian
(see all)