Just over a month ago, on the 25th of December, 2017, a Dadgah, 'Asha Vahishta – The Zoroastrian Center', was inaugurated in Pune, under the umbrella of Association for Revival of Zoroastrianism (ARZ), which opened its doors to intermarried Parsis and their children, as also Zoroastrian enthusiasts who sought greater insight into Zoroastrianism. Within this short period of its inauguration, the Center has already been busy performing numerous religious rituals on request, and has been frequented by a large number of Zarthostis, not just married outside the community, but also within the community!
The 'Asha Vahishta' Zoroastrian Centre is a place of worship and venue solely for Zoroastrian social and religious ceremonies, such as navjotes, weddings, jasans, machis and the four days obsequies funeral prayers for those who opt for burial or cremation, which non-Parsi family members and friends can attend. Headed by brothers Vispy Wadia and Kerssie Wadia, the Dadgah is located at Pune's NIBM Road (Kondhwa), and was built at a price of Rupees two and a half crores, via a trust started by the brothers in 2005. The main aim was 'inclusion' or providing a dignified alternative to Parsi/Irani Zoroastrians who were excommunicated or discriminated against from entering Zoroastrian religious places of worship, with a special focus on the intermarried Parsi population including their non-Parsi spouses, so as to ensure that a family was able to worship together as one family.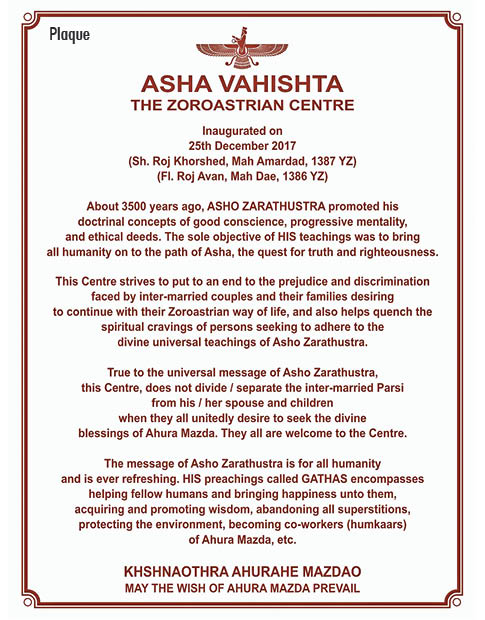 So far, the Center has already performed over six Jasans with four more outsourced, two navjotes, with Machis and Tandarosti prayers offered practically daily, in addition to other prayers including Afargan, Farrokhshi and Satum. But it is the catharsis-like experiences of visitors that have been most instrumental in justifying the establishment of the Dadgah. The very first public function, which went super-viral on all social media platforms, was the navjote of two children – Sanaya and Cyrus Hoffman – whose mother Shireen Hoffman is married to a non-Parsi Australian. The whole family came down from Australia to get the navjote of the two children performed in India. Speaking to Parsi Times, Shireen's mother, Roshni Dumri, who resides in Australia, said, "We were going to have the navjote of my grandchildren performed at a friend's house, but when we read about the inauguration of the Asha Vahista Center in Pune, we immediately decided to have the ceremony done at this very center, since there is a fire there and it gives us the very feeling of an Agiary. We requested our priests, Er. Khushroo Madan and Er. Fali Madon to initiate our children into the religion at this center in Pune, and we loved the entire experience."
Yet another touching story was of a non-Parsi spouse who was finally able to perform the death prayers for her late Irani Zoroastrian husband. In fact, on 31st January, 2018, worshippers of Avtaar Meher Baba had a Ruwan-ni-Machi performed at the Asha Vahishta Zoroastrian Center, enabling all Meher Baba followers (immaterial of their religious background) to attend the ceremony.
Speaking to Parsi Times, Vispy Wadia said, "I've been astonished to witness innumerable excommunicated Parsis and Iranis literally break down here – it's truly a catharsis of sorts for them. They sob out of a sense of relief, gratitude and happiness to be able to worship at our paak Dadgah, alongside our priests and other fellow worshippers. We have also witnessed three generations of Parsis walking in! It's just so satisfying and heart-warming to be able to facilitate this kind of joy in hearts which simply wish to pay homage to Ahura Mazda."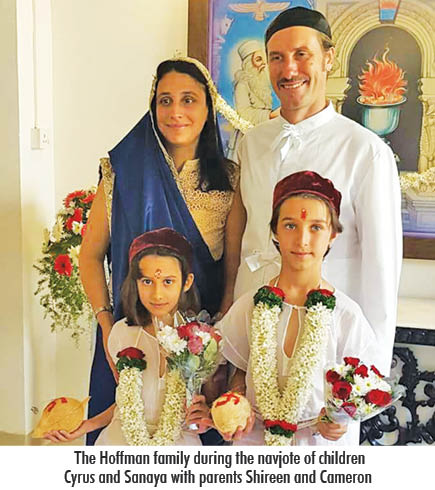 Built over 5,500 square feet, the two-storeyed Asha Vahishta houses the holy Dadgah fire lit from the inaugural jasan fire, a community hall, a prayer hall, and a library which is currently being stocked with books and periodicals on the Zoroastrian religion which will be made available to people who are passionate about study and understanding the religion. The Center is also equipped with 24/7 CCTV surveillance and includes an elevator to convenience the elderly and the specially-abled. It is open for visits every single day. It has been catering to a constant stream of happy visitors ever since its inauguration in the last week of December 2017 – in fact, within the very first week itself, the Center started receiving queries and getting bookings for performing various religious ceremonies.
In the near future, 'Asha Vahishta' Zoroastrian Centre will also be conducting Gatha classes and lectures by eminent religious scholars from India and abroad as also organizing tours to Zoroastrian places, globally.
.
.
.
.
.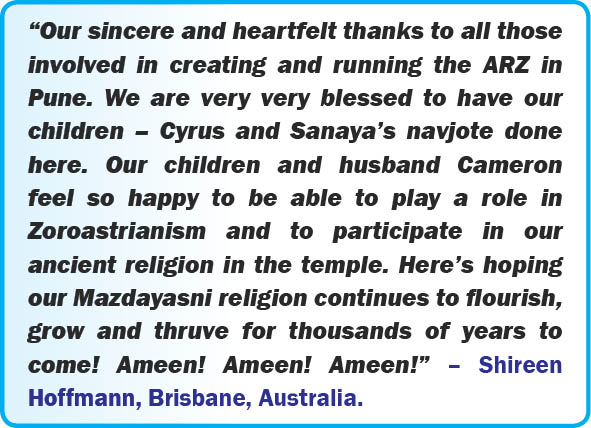 Latest posts by PT Reporter
(see all)