Parsi Times presents our readers 'The Zen Series' by PT Columnist, Kashmira Shaw Raj – a professional Taichi and Qigong practitioner and teacher, as also a sought-after clinical psychologist and healer. These Zen stories will resonate with you and help you connect within, at a deeper, inner level to encourage and empower you to reflect. These make for good reading across people of all ages and speak to the reader at several levels. If you're looking to bring about a positive change in yourself, 'The Zen Series' will inspire, motivate and facilitate you in realizing truths about yourself and life, to ultimately set you on the path of growth, wisdom and happiness.
The third part of 'The Zen Series' shares the story about an old man learning a valuable lesson from a young girl saving starfishes on the beach…
"An old man walks down to the beach and sees it is covered with tens of thousands of starfish, as far as the eye can see. Far down the beach, he sees a young girl who is picking the starfish up, one by one, and tossing them back into the ocean. Amused, he walks to the girl to speak with her. "Little girl," the old man says, "What are you doing?" "I'm saving these starfish's lives," says the girl. "If I don't throw them back in the water, they'll die. They need the water to live." The old man laughs to himself. Näive girl, he thinks. "But you are only one person. There are tens of thousands of starfish on this beach. How can you possibly make a difference?" The girl bends down, picks up a star fish, looks at it, looks up at the man, tosses it into the surf, then says, "I made a difference to that one!"
– From Sivana East (5 zen stories you have never heard.)
Can a single person make a difference? Of course s/he can! One must want to help. This has been repeatedly proven, especially in the times of the lockdown. A single lady gives Rs. 500/- from her measly pension of Rs. 2000/-. This seems a very small amount when compared to those who gave much more! So, did her contribution help? Immensely! 
It is never how much you can help, but how much you really wish to. There are many of us who feel that we do not have the resources to do so. But if we are able to help one person and do that one thing that matters, it will make a world of a difference to that person. If you help one person and positively impact his/her life, you have no idea how many lives connected to this person will also change. It is not up to you to decide how you will bring about a change. Just DO IT. And Do it without getting into analytical mode. That is all you need think about.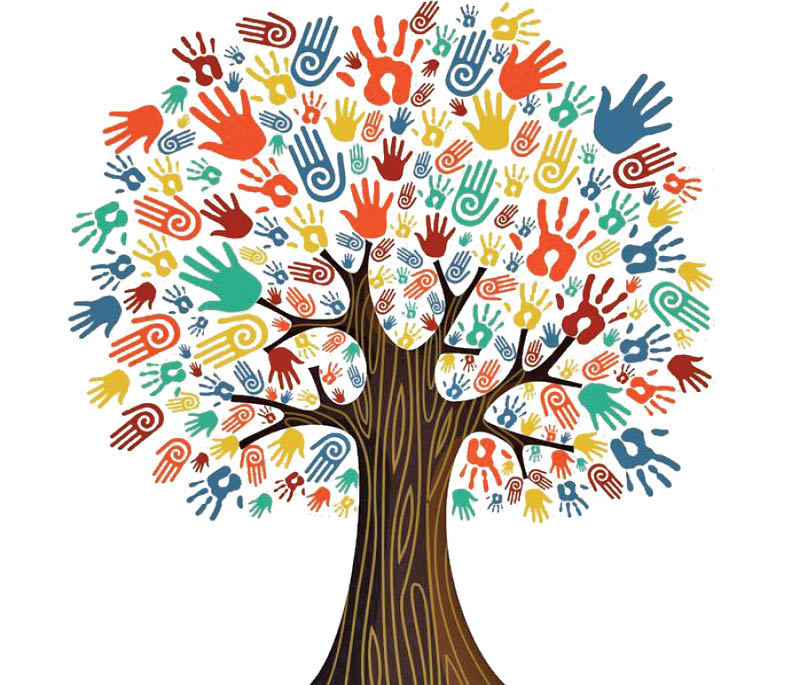 Vital Points To Keep In Mind Along Your Journey Into Making A Difference:
Ignore other peoples' reactions.

Help is not a burden. Enjoy giving.

The quantum does not matter. At times even a hug and smile work their magic, if given at the right time. Or a blessing.

Seniority in age does not always mean superior thinking. Give credit where it is due.

No help goes unrecognized in the universe.

Be strong and keep the faith in what you do.

Self- motivation works the best.

Become a trendsetter if possible.
Think about this – if the girl in the story had stopped to think and been deterred by the man laughing, that starfish she helped would have been struggling like the rest. Believe that you can and know that whatever you do will always have a positive effect. No excuses work if there is the will to do what you wish to. So just go ahead and start! Start small and don't give up! 
Kashmira Shaw Raj is a professional Taichi and Qigong practitioner and teacher. Also, a successful clinical psychologist, psychic and healer, Kashmira runs 'The Tai-Qi Touch' with her husband, Dr. Brijesh Raj, a healer and a Vet. Taichi practitioners for over fourteen years now, they are instructors in Sifu Carlton Hill's Tao Taichi Qi Gong organization, and Shibashi Instructors under Sifu Wing Cheung from the Feng Shui and Taichi Institute, Hongkong & Canada. 
The Tai-Qi Touch offers classes for adults and children at 'Infinite Studio' (Opp. Starbucks Café, Chowpatty, Mumbai). To contact Kashmira, M: 9323874418 or Email: kash.shaw@gmail.com
Latest posts by Kashmira Shaw Raj
(see all)