Parsi celebrations are synonymous with a good spread of delicious food. In fact, for most of our foodies (and most of us are foodies!), food itself is good enough reason to celebrate! Little surprise then, that we elevate this gourmet celebration into an evolved epicurean experience! PT Writer, Razvin Namdarian engages in a tête-à-tête with Shiraz Kotwal – a Culinary Management Expert, known for curating the most elegant yet fun dining experiences across the board – from Corporate Events, intimate Sit-Down Dinners, Casual Brunches, or then, even your everyday Home-Dinners!
Let's face it – us Parsis are incorrigible foodies -barely are we done with breakfast, that we launch passionately into, 'What's for lunch?' You will therefore, be thrilled to know, that you can now, 'up the mood, even beyond the food' – raising our favourite sport (eating), to the next level… one that engages all our senses, beyond the palate! Meet the King of Culinary Experiences – Shiraz Kotwal – who has dedicated three decades of his life into perfecting the art of crafting and curating gastronomic experiences.
His game-changing expertise had birthed a whole new, elevated culinary experience beyond restaurants and corporate events; he's much sought after by the Who's Who of Mumbai to provide high-end, Home-Kitchen Management Consultations. His impeccable taste and discerning eye has been instrumental in enhancing those 'lasting memories', more so, on special occasions.
'Shiz', as he is popularly known, was born and raised in Calcutta, where he discovered his passion for food and the restaurant business in its by-lanes and cookhouses, growing up. Having completed his schooling from La Martiniere, he academically honed his culinary inclinations with a degree from the Institute of Hotel Management Catering Technology and Applied Nutrition, Calcutta. And thus started his comprehensive career journey, which boasts of transforming, reforming and re-creating kitchens, restaurants and resorts… including chains likes Astor, Kenilworth and Fariyas; improvising Safari-experiences in Chitwan (Nepal); and after innumerable other exciting stints, he donned the robe of Event Manager for the very popular Joss Catering.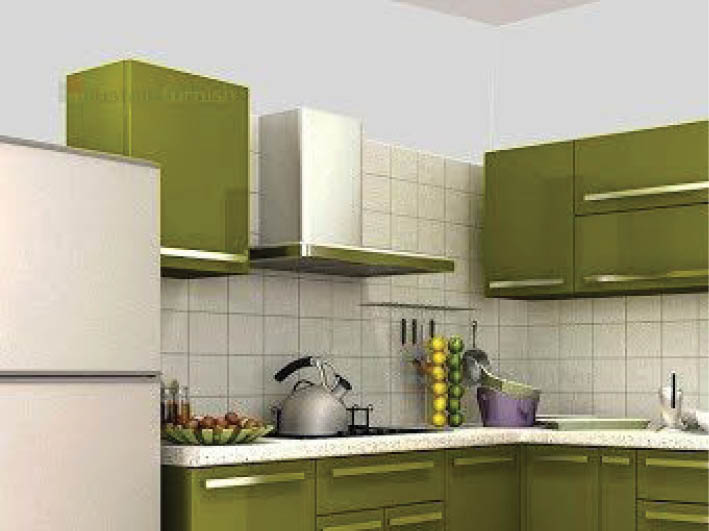 "Through these years, I increasingly realized there is a pleasure in the small dining experiences – for instance, being served a steaming hot roti! At one Shakahari (vegetarian) Hotel, we had 150 covers for lunch, with preferences for different kinds of rotis and I ensured that each guest was served a hot roti," shares Shiraz Kotwal, a highly sought-after name in the restaurant business. "Today, numerous venture capitalists wish to invest in a new restaurant, but they lack the industry experience and an insight into the subliminal expectations of diners. That's where 'Team Shiz' comes in – my team and I are there with them every step of the way – right from conceiving the theme of cuisine, planning the kitchen layout, consulting  on viable flooring and table tops, hiring trained staff, planning the menu, ensuring cost effective portions, procuring licences – Oh.. did you know there's about 30 licenses required!!! We consult and deliver every single requirement – technical and otherwise."
The shift to managing and planning remarkable culinary experiences for all kinds of events, was a seamless transition and Shiraz has been at the forefront of curating numerous high profile events including the 'Lakme Fashion Week', 'Film Fare Awards', 'IPL League matches' as also created magical dining experiences for some of Mumbai's well known personalities. During his stint with Joss and its brands, he was constantly approached to considering professional home-catering. "It was a step into a hitherto untapped micro-market, and today we handle events that range from a small affair of 10 people to well over 10,000!"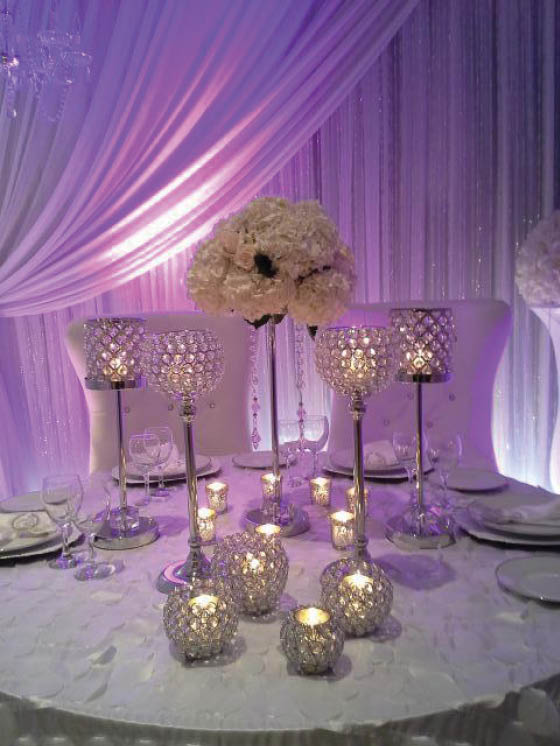 So, how does 'Team Shiz' get going? "We start off accumulating the basic information – understanding the detailed preferences of the client, for instance, for a client's do at home, we would need to understand the essence of the occasion, does it include just family or even friends, the number of people, dietary preferences (allergies, veganism, etc), whether the kitchen can accommodate equipment (like a tandoor), would bartending be needed, décor preferences as per the theme (floral, candles, ethnic, chic, disco, etc)…. all the nitty-gritties that go into planning a successful event. All our host needs to do is hand in the specifications, then put your feet up and relax – all your event planning hassles and stress has been outsourced to Team Shiz! That's one thing we give a lot of importance to – that the host is enjoying as much as the rest!"
As the current pandemic has robbed people of their dining-out options, the restaurant business has been badly hit. Shiraz predicts it would take at least another year for things to settle into the 'new normal.' Not that the pandemic could slow him down! "We're busier than ever as people have had to resort to 'dining-in'! We have been curating events at homes, while following the highest standards of safety and hygiene protocols. We get chefs to cook at the client's home to ensure safe, hygienic and freshly cooked food."
But beyond his typical, fancy-shmancy or la-di-da occasions and high-end clients, Shiraz has much to contribute to kitchens in our everyday, typical homes. "I believe that the kitchen is the heart of the home and the pandemic has seen a spurt in home cooking – a welcome change to me! I wish home-makers would look at their kitchens with greater respect and sensibility – more often than not, I find lots of clutter in home kitchens, no systematic arrangement of equipment or categorically placed food-stuffs – and indulging in a lot of mix and match when it comes to spices and condiments! This really affects the efficiency of cooking or even planning a meal if your pantry is in disarray," he observes.
His personal experiences across a myriad kitchens he has practiced in, has sparked an inspired idea in Shiraz. "I am planning a series of online classes that will cover a number of topics, which will essentially be centered around the concept of Kitchen Management and making life at home easier at home – from setting up equipment, space management, meal-time routines, increasing efficiency in the home, cost and time management and bringing about a happy family dynamic, which is even more essential today."
I ask him to share a few of his favourite projects. He smiles as he reminisces being approached by a young, millennial couple, newly starting out in life, to help them organize a series of House-Warming Dinners for family and friends at their home. He shares, "The home was your regular 2-bedroom apartment. Post the 'Shiz Team Inquisition' – we settled on 3 dinners over 3 weeks, worked the menu themes, assisted with décor requirements… the whole shebang. The first was for family and relatives – we chose the Asian/Indian theme as Asian cuisine is a big preference with the younger ones, while traditionalists prefer Indian food. The second one was a more causal one for friends, with more finger food and a rocking bar – the usual high-energy party madness – with a DJ and décor to boot! The third was an extremely formal affair to entertain their global, high-end clients, so we chose a classy 4-course, Sit-down Dinner with a twist – Fusion-Indian cuisine served on silver plates, with appropriate wines served in antique Bohemian Crystal Goblets (a family heirloom presented to the couple by the groom's grand-mother). The menu was meticulously planned, keeping in mind food allergies of guests. This was a mix of pre-plated food served platter to plate with an interesting palette cleanser between courses. For the décor we even brought in a long, polished mahogany table with matching chairs. All three were a great hit!
I'd like to speak of my long-standing association with one of India's much respected industrialist, based between South Bombay and London. Impressed with our all-round services at a high-end do that they were attending, I was called in by the lady of the house to take on a dinner event for thirty guests. It's been seven years since, and we continue to be their official culinary service providers to this day – providing services even for their children who regularly have house parties in keeping with outdoor restrictions. During my tenure with Joss Catering where I managed events across Mumbai and India, Farrokh launched three restaurants – Amadeus; Umame and the iconic JOSS. This further honed my expertise in various areas of Kitchen and Restaurant Planning, and Team Shiz now specializes in Procuring Equipment, Furniture Store Management, Food Cost Control, Portion Management, Staff Recruitment, Crockery, Cutlery and Procurement of various Mandatory Licenses for running an establishment."
What is most important, and what has greatly contributed to his success, is his attitude to his work – he simply never says 'No' to a client! "Give us a place to cook and serve, and we will deliver! The personal touch transcends all – we don't just do business, we invest in relationships and provide unparalleled dining experiences that enhance the dimensions of bonding over food," concludes Shiz!
Shiraz Kotwal offers a Special Discount For Parsi Times Readers who wish to avail his professional Services, Consultations as well as those who wish to enroll for his online course in Kitchen Management. Connect with him at: shirazkotwal@gmail.com or Call/Message him at: +91 98337 20369

Latest posts by Razvin Namdarian
(see all)