It was one crazy difficult task to choose a select few from the innumerable talented and brilliant contest entries we received! We thank all our participants whose entries covered the entire gamut of emotions, honouring their favourite 'Bawajis' – ranging from Parsi icons to husbands, to fathers, to son, to sons-in-law, to grandsons… the list was unending! In addition to our top three winners, we selected a few poems that definitely deserved a special mention! Heartiest Congratulations to our Top Three Winners – you are requested to email us at editor@parsi-times.com to collect your gifts. 

Here's wishing all the fab Bawas in our lives a Happy International Men's Day!
.
.
WINNER:

Dedicated To My Husband Dhunjishaw Talati
By Shernaz Dhunjishaw Talati
The year was 1950. My bawa, then, was 18 years old and I was 14. Today, in 2020 , he is 89 and I am 84. We got married after 8 years of courtship and have now completed 62 years of a happy married life!
We have had our ups and downs but he has always been a living and caring husband, father, father-in-law and a doting grandfather to our grandsons aged 32 and 25. Even today he gives me a helping hand in all the household chores. Banking, Insurance and Investments are his forte.
On this Men's International Day, I thank the Almighty and Parsi Times for giving me an opportunity to pay my tribute in print to my Best Bawa who has loved and cherished and cared for me for 70 long years!
WINNER:

In Praise Of A Legendary Bawa
By Meher Parvez Sutaria
A Legendary Bawa that first comes to mind,
The rarest of rare gems – so hard to find;
I introduce you to this Great Bawa –
Our very own Field Marshal, late Sam Maneckshaw.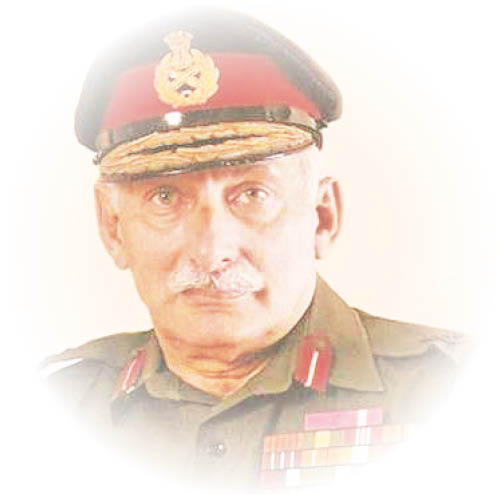 A soldier so chivalrous, respected and gallant,
So soft at heart and yet valiant.
With intrepid bravery, his troops he would steer,
Through his four decade-long span of his career.

He was greatly admired for his bravery in battle,
With powerful strategies, the enemies he'd rattle;
Such accurate schemes he plotted and hatched,
His bravado and heroics in war, are unmatched.
Sam was known for his great sense of humour,
He artlessly joked with an attending doctor
When during the war, with bullets he was hit,
He said, it was a donkey, by whom he was kicked!
As a great charismatic Indian soldier,

Major responsibilities he had to shoulder.
To subordinates and colleagues he was never rude,
No wonder they called him 'Sam Bahadur'.
Sam is my lion hearted, much cherished Bawa,
A Field Marshal like him, there will not be another.
In gallantry and heroism, he was the best,
Certainly, he stands a head taller than all the rest!
.
WINNER:

My Bawa, My Darling!
By Roshan Dastoor
All day long I only 'rest', my darling Bawa does 'the rest'!
My praise for him will never end – My Bawa truly is the Best!
His presence is pristine, his utterances drip sweet lava,
From here to eternity, there ain't anyone like My Bawa!

Fear and doubt take a back seat, with My Bawa by my side,
His 'do-it-yourself' attitude makes my heart swell with pride;
His profound love gives me immense encouragement and strength,
His support gives me all the courage, to face the world at length.

For all things witty and amusing, he has an almost natural flair,

Besides his tender, loving care, he can dish out sumptuous fare!
His typical Bawa humour, his Parsipanu, I adore
Armed with a priestly degree, he is a Zarthosti to the core!
In appreciation, my dear Bawa, for you I write this verse,
Thank you for being MY Bawa, for better and for worse!
.
---
.
SPECIAL MENTIONS
.
Special mentions:

On A Date I Went…
By Afried Dastur
On a date, I went out, with my beloved Bawa,
He took me out to eat Khaja made of pure mawa!
Alongside we had pina colada; as daru-dawa,
Then off to Marine Drive – chaalta, farva!
Knelt down he and requested me to him warva,
Now my beloved Bawa and I are going to a house shodhva!
Afraid he is, I won't marry him, to lagyo ae jeev barvaa,
Quickly I said, "aapre ek bija maate chhaiye taiyaar marvaa!"
So now, whether BPP gives us a house or not, we are ready to each other panva,
We have decided to, as soon as possible, lagan karvaa!
.
Special mentions:

No One Beats My Bawa!
By Dr. Aban J. Movdawalla
Who is my best Bawa?
It has to be Ratan Tata!
Where do I begin to tell the story
Of a man one has never met formally;
A wave from his car, aeons ago,
A glimpse at a wedding a year ago!
A man who means philanthropy
Sincerity, honesty, incorruptibility;
Not donning suits emblazoned with his name,
Not figuring in lists that the richest claim;
His mantra, the Tata ethics and ethos,
Spelt in their five core credos –
Of Excellence, Pioneering, Unity,
Of Integrity and Responsibility.
My favourite Bawa shuns opulence,
Being humble and equitable is his preference;
For power and money, he does not much care,
With his country, his beloved dogs, his wealth is to share,
1,500 cores to our country this year,
Does my favourite Bawa have a better peer?
May God bless him every step of the way,
Each moment, each hour, each passing day.

.
Special mentions:

My Son-In-Law, My Favourite Bawa!
By Gulshan D. Morawala
Without a second thought, I'd say
The most favourite bawaji that came my way
Is my very dearest son-in-law
Whom I am proud of and look up to, in awe.
He's the smartest guy, I've come across
Of jokes and words, he is never at a loss.
Of demeanour, he is kind – he has twinkling eyes,
There is nothing in him, one could despise.
Intelligent is he, with a worthy degree –
Diligent and hardworking – cause of his success, you'll agree;
He is full of mischief, and full of fun,
In a group of people, he's the jolliest one!
My son-in-law is my favourite bawaji
He loves his mom and dad, my husband and me.
He adores his wife and his little child,
My Favourite Bawa is surely our family's pride!

Latest posts by PT Reporter
(see all)