We thank all our participants for their fab, funny entries for the 'WORLD EGG DAY – 2021' CONTEST: 'No Can Do – Without Eedu!'

Congratulations To Our Top 6 Winners!

(Winners are requested to connect with the office at 022-22010704/5  to pick up their prizes)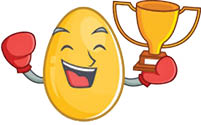 'Eedu'cational Eggcellence
By Nadir Godrej
The egg is an amazing thing,
And I, for one, could always sing
Its praises, for it's packaged well,
Within its own protective shell.
And in it you will surely find
Fine nutrients of every kind.
It can be cooked in many ways,
Prepared in minutes, not hours or days.
Now Quiche and Pies are so inviting,
But Akoori and Pora are most eggciting!
Though vegetables don't go down well,
But even they can taste just swell,
When we top them with some eggs –
That's how you give ghaas-phoos some legs!
It's eggs that provide the fringe
Of a lacey cutlet binge.
Eggs are essential when you bake,
There's Lagan nu Custard, muffins and cake.
There is so much to choose, By Gosh!
Waffles, Meringues, Crêpes, Brioche!
Whether it's breakfast, lunch or dinner
A good egg dish will be a winner!!
---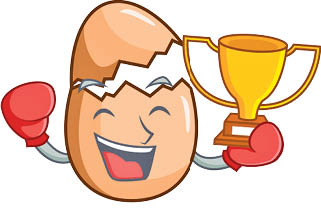 Happy World Egg Day!
By Ghaver Buhariwala
Parsi Peg met Double Fried Egg,
Said he, "Hi gorgeous! Let's shake a leg!"
Double Fried Egg, her answer was neg,
Heartbroken Peg sulked to his keg.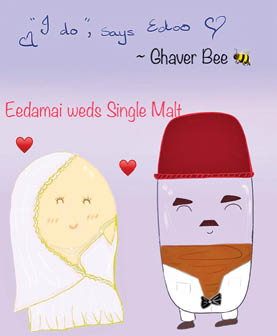 Parsi Peg – the regal brew,
HRH Egg – Queen of Bhonu!
Yellows 'n' Whites, we love every hue –
Unanimous conclusion of any gastronomic review.
Suffering cough, cold or flu?
Good ol' Eedu sorts the hullabaloo!
A Sunny side up will see you through –
A remedy every Mamaiji / Bapaiji knew!
No eggs on veggies makes Parsi brow frown,
Bheeda-per-Eeda is the toast of the town!
Veggies I eat only with an egg or two,
Minus eggs – veggies are taboo!!
Emergency strikes – Eedo to the rescue!
Our knight in shining armour – comes the Charveloo;
Aajey ujaaviyeh World Egg Day,
Karjoh masti-majaha, khaajoh lots of Anday!
---
The 'Eggs'Factor!
By Roshan Dastoor
My love for eedu has surpassed all barriers to such an eggstent,
Heed closely, you'll read only 'eggs' in this entire content!
When it comes to 'eggs', I am eggcentric;
Awake or asleep, I am completely egglectic!
To dish up an eggzotic dish, I need no eggscuse real,
The golden yolk's 'silver' celebration, makes it eggstra special;
My kitchen is a lab – full of eggsperiments,
'Papeta-par-eedu', my all-time favourite, true to bawa sentiments!
With my eggcelerator full throttle on the eggspressway,
This instant anti-depressant with myriad benefits, goes a long way;
A boiled egg, a fried egg, or an omelette preparation,
This snack-cum-meal, verily meets my eggspectation.
Eggs, in my household, always rule the roost,
Their presence gives even my refrigerator a major energy boost!
My vocabulary is obsessed, eggs are all I can read, write and spell,
This eggcyclopedia is a vital part of my eggzistance, that keeps me well!!
---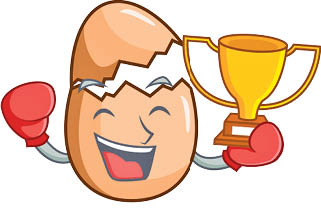 An Ode To The 'Eggs'quisite Eedu! 
By Armine M. Bharucha
"Eedu dear, will you be my better half?"
Asked the gol, laal tamotu, but she just laughed.
She walked by with a prance in her step,
While bettho Papeto and Sample Salli tried hard to impress.
The pompous three –
Ham, Sausage and Salami,
Waited all buttered up in the pan,
Hoping Eedu would check on 'em.
Fragrant and rich, surely Eedu would prefer to be by their side,
Each one wished to have the eggy bride.
Nerdy Bhida and Lukkho Bhajii silently shook,
As the pretty Eedu gave them a snide look.
Tikkho kheemo and plain chicken Resa's heart skipped a beat,
As they saw the lovely Eedu retreat.
"So will the Eedu find a soulmate?
Or just skip from plate to plate?"
One wise Eedu said, "Wait for time to reveal..
Coz each one has a purpose to fulfill."
Some Eedus will mix with milk or flour and bake,
While some will be whisked for a cutlet;
Many will immerse into saas or curries,
Others will whip up to form mayonnaise!
A few will boil, scramble or fry,
Or turn into a crusty pie.
Others may steam up on a pile of veggies,
Or be part of a delightful sandwich.
Whatever life has in store,
Eedu will ensure it adds more!
No wonder we feel incomplete,
When life has no Eedu in it!
---
M'anda'la Design By Farah Mistry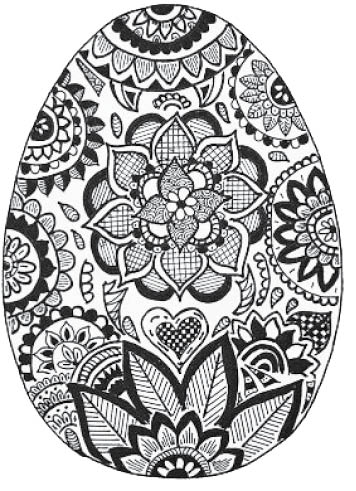 ---
'Egg'celent Art By Saisha Irani
Latest posts by PT Reporter
(see all)