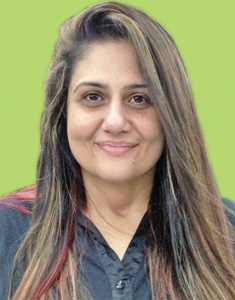 Happy New Year 2023!
Dear Readers,
What a year it's been! 2022 had us engaged in the rebuilding process – we have come a long way in rebuilding our lives from COVID's economic, emotional and social damage. We've all faced some dark times and setbacks… but let's not forget, two years ago, at this time, a New Year's eve party would have been illegal! This time last year, half of us would have been home, nursing ourselves or our loved ones down with Covid! While we're not out of the woods yet and another potential wave of the virus may be looming upon us – let's not minimize the progress we have made thus far.
Kudos to our scientists, especially at the Serum Institute of India, owned by the dynamic Poonawallas, who led from the front in delivering life-saving vaccines which allowed and empowered us to safely go about our lives again. And kudos to all frontline workers – our heroes; and to all the rest of us who started picking up the pieces and placing these back together, to rise like the proverbial phoenix from Covid's ashes.
It is in this spirit of optimism that we bid adieu to the last day of 2022 and welcome the New Year. 2023 will pose its challenges, testing us, calling on us to be at our best, most optimistic selves. But having survived the pandemic and emerged victorious – to simply be able to stand tall and tell its tale – we are today more prepared, and therefore, more confident of rising to whatever occasion the future holds for us.
As we enter the new orbit, let us resolve to have a more positive and a better attitude, immaterial of what happens. That is a choice we can make. Nothing impacts our life like our attitude – it overrules all else – failures, successes, circumstances, et al. While we cannot control external situations or change the inevitable, attitude is born of free-will… we always have a choice about how we choose to think and conduct ourselves, how we respond to circumstances, how we choose to embrace the day and life.
As 2022 fades, let's take some time to reflect – to release old thoughts and beliefs and forgive old hurts. The New Year heralds a fresh beginning, a chance to start over, to work towards transforming into our own better versions. While changing oneself is way more difficult than turning the calendar to a new page, it is worth the effort and the journey of self-discovery and growth.
Let's step into 2023, with positivity and the anticipation of exciting new experiences and relationships, with gratitude in our hearts for the blessings of the past and the promise of a bright and shiny future.
Happy New Year 2023! Wish you and your loved ones a New Year blessed with happiness, success and smiles!
– Anahita