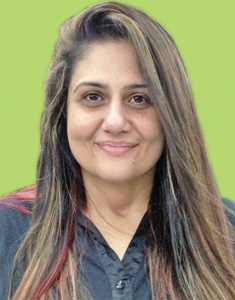 Spring Into Action!
Dear Readers,
With Jamshedi Navroz just around the corner, there is indeed much action taking place in our homes, as we prep up our dwellings and ourselves, to celebrate this most auspicious occasion, which marks and welcomes the sprightly Spring season. While it gets most of us to spring into action, it also ushers in an added spring in our steps, in anticipation of the merriment and festivities that are to follow! But most of all, there is much gratitude in knowing that we are no longer restricted, in terms of mobility or meeting up with our loved ones, which was the case a couple of years ago. Indeed, there is much to be grateful for and even more to look forward to!
However, in this much-warranted and much-deserved frenzy, let us not forget about our less privileged community members, and ensure that we are doing our bit, as true Zarthostis, by also giving them reason to look forward to some of that happiness and excitement, that we all deserve in equal measure.
Oh! And be sure to get your own copy of our bumper Jamshedi Navroz Special issue next weekend! Yet another Collector's Item to add to your treasure trove of Parsi memoirs, our special issue promises to get you in the perfect mood to celebrate the advent of Spring! Our array of brilliant writers and features will make you smile, laugh, reflect and of course, feel much gratitude for belonging to this glorious community!
Here's looking forward to all things merry and fun and compassionate! May the incoming Spring season keep that spring in your step going all year through!
Have a lovely weekend!
– Anahita
Latest posts by PT Reporter
(see all)