As we prepare to set foot into 2017, it's common for most of us to look back at the year that was, and introspect about our decisions and choices which either took us forward or set us back. And of these ponderings are born New Year resolutions! Parsi Times Special Correspondent Delaveen Tarapore catches up with some of our readers who share interesting and inspiring resolutions for 2017, so that come 2017 year-end, they will be an even better version of themselves!
Dinshaw Tamboly, 72, Chairman Of WZO Trust Funds:
There is much more to New Year Resolutions than merriment and cheer. It is the spirit of friendship brightening all year round, it is thoughtfulness and kindness, it is hope reborn, for peace, for understanding and for goodwill to all men.
.
.
Hoshaang Gotla, 31, Founder, Xtremely Young Zoroastrians (XYZ):
I don't make personal resolutions like losing weight and eating healthy as I rarely follow them, but I promise to try again this year. I hope that this year more people step up and make a difference in any way they can. As a community, each one of us has so much potential to be a change and I hope every individual comes together and becomes that change. Everyone is a super hero – you just have to realise that the power is within you.
.
.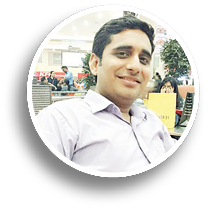 Sohrab Vakharia, 27, Kandivali:
As an academician, I believe in giving knowledge, and I resolve to continue doing so. Recently I co-authored a book on 'web programming' and have resolved to publish more books and make my blog (www.sohrabvakharia.in) more informative and resourceful than ever.
.
.
Mehernosh Dhanda, 43, Madhya Pradesh:
My resolution is to take that one small step to make the world a healthier, happier place. Food has no boundaries, no limitations of race, caste and nationality and as a Senior Sous Chef at ITC Hotels Corporate Learning Services, I wish to achieve the same through gourmets.
.
.
Diana Vakharia, 19, Navsari:
My first and foremost resolution for this coming year is to control my anger, as I feel it is the root cause of most of my problems. And if I don't work upon my anger management skills then I don't think I'll be able to fulfil my second resolution either, which is to gain weight systematically! I make sure my resolutions are specific and precise and more about what I want rather than what other people tell me what I want!
.
.
Feroza C. Jassawala, 49, Delhi:
I don't believe in New Year resolutions! They are momentary and transient. New Year wishes on the other hand, are warm, joyous, colourful and a wonderful way to reach out to friends and relatives. My wishes are for peace, prosperity and good health of my family and for all I hold dear. I look forward  to fulfil the personal goals I have set for myself- for the benefit of our Delhi Parsi community  and the fulfilment of my vision to educate the not so privileged young children in our society.
.
.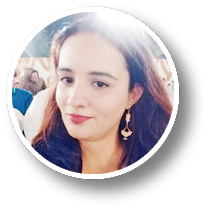 Ava Chiniwala, 23, Byculla:
My resolution for 2017 is to get financially independent. I believe it's of utmost importance for women today to be able to make financial decisions and support their family. After all, there isn't anything that a Bawi can't do!
.
.
Mahafrin Vandriwala, 18, Baroda:
My resolution is to work on fitness and toss out processed foods. Also to learn something new each day and score well in my Bachelor's degree. I want to enjoy the little things in life, spend time with family and be genuinely happy, and convert all these to a lifestyle!.
.
.
Noshir Wadia, 66, Kolkatta:
My New Year Resolution for 2016 was to daily exercise to remain fit. I failed miserably. For 2017, my resolution is to do my bit to make our planet a better place to live in.
.
.
Latest posts by Delaveen Tarapore
(see all)