On March 25, 2017, ZTFI (Zoroastrian Trust Fund Of India) celebrated the Navroz Special 'Feed-A-Family' program, beginning with a fun game of Housie and prizes for winners, post which the talented beneficiaries regaled everyone sportingly with song and dance.
'MY WISH', ZTFI's initiative by Trustee Yasmin Mistry, which monthly rewards three lucky beneficiaries with branded household items, is extremely popular with the beneficiaries who eagerly look forward to being the lucky winners.
Refreshments including falooda with ice-cream were served to beat the heat. The event ended with the ZTFI beneficiaries receiving their monthly provision parcels, with many fervently expressing their appreciation for Team ZTFI's untiring efforts and selfless service to our Community.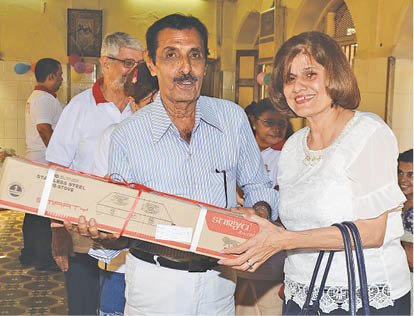 Latest posts by PT Reporter
(see all)