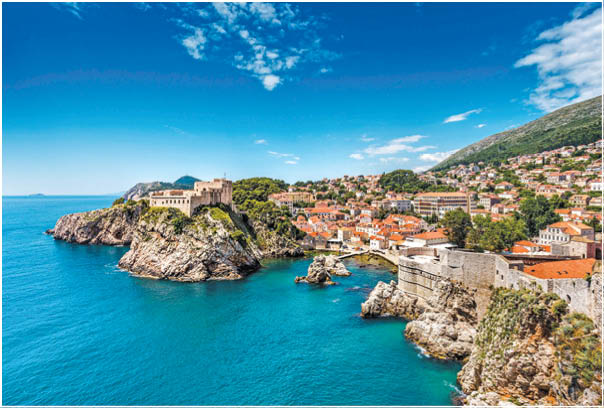 PT: Tell us more about how Farohar Travels came to be, as also its vision.
We are three close friends who are extremely passionate about travel and are professionally committed to delivering and enriching the 'value added' aspect to the entire planning, travel and holiday process. We have worked closely and within the Travel industry and over the years have been able to mark out the lacuna that exists between what is promised and what is delivered to travellers, vis-à-vis their expectations. Says Jersheen, "We wanted to bridge this gap. This, teamed with the innate Parsi penchant for entrepreneurship, as also having grown up on our hallmark Parsi values based on trust, honesty and hard work, brought us together as partners under Farohar Travels."
Farohar Travels aims to facilitate travel enthusiasts with the choice of traveling at their own pace, in keeping with their own preferences, thereby enriching their travel and holiday experience. As Murad puts it, "A holiday is meant for leisure but most tour operators turn it into a regimented itinerary which takes away from the real experience and joy of travel, because they do not consider that each traveller has his/her own unique preferences as well as traveling pace. This is where we come in – we provide enthused travellers the real travel-experience where they can soak in the culture of a new place, as opposed to being frenetically herded around based on limited and strict travel time-frames."
PT: What sets Farohar Travels apart? What is your unique offering?
"One of our main USPs is that we especially customise exclusive packages for groups as well as individual travellers, as per thier pace and preferences – hence our adage, 'Crafting Holidays', says Poras. "We personalise the holiday and travel experience to ensure the customer's expectations are met. For eg., we provide the FIT or Fixed Individual Tours option and Group Tours for individuals upto groups of 15 people, who prefer to travel on their own without a tour manager or fixed itinerary. Importantly, we ensure that we offer our customised packages at extremely competitive pricing and assure you of no unfair surprises of paying extra once you've reached international destinations." Poras believes a product when delivered at correct pricing and without being compromised on quality will sell by itself.
PT: What are the current hot destinations on offer?
Our current most-in-demand package is the 'Exotic X'mas in Singapore' and our European Summer Packages. Singapore is the most sought after destination during the most festive time of the year – Christmas and New Year. Our package ensures that our customers explore the very best of Singapore at their own pace and preferences – be it shopping, sight-seeing, partying, or then, the most attractive addition to this package – Bintan island which provides thrilling adventure-sports and water-sports opportunities. We also offer Travel packages covering Asia – Japan, Thailand, Indonesia, Hong Kong, China; as also domestic packages comprising Leh (includes Chaddar Trek on the frozen Zanskar river), Kashmir, the Golden Triangle (Delhi-Agra-Jaipur), the North East including Assam, Meghalaya, Arunachal Pradesh.
PT: Why should Parsis opt for Farohar Travels?
"For a number of reasons," agree all three of them! "Parsis are foodies and many love exploring and experimenting new cuisines in foreign lands, but unfortunately, most tours provide Indian food abroad – that is standard. If a Parsi group travels together, we identify their preferences and include local cuisine options. Secondly, our packages are priced in a manner that will not pinch our Parsi travellers in terms of money or time spent – we don't rush you through the itinerary in a mad frenzy to hit every tourist spot. Also, as a community, we are used to a certain degree of comfort, hygiene and luxury, and Farohar Travels keeps that in mind while customising your holiday package as per your varied preferences. As a Parsi Venture, we ensure to give the best deals to our community members and take special care of our elderly travellers, as also ensure safe travel experiences for our youngsters!"
PT: What are your future plans for Farohar Travels?
We plan to start holiday packages to the USA, Australia, New Zealand and Canada. Also, we are working on offering theme-based packages – for eg., biking, water-sports, photography, museums, music, etc. We also look to enter the corporate sector under and provide customised packages catering to the MICE (Meetings, Incentives, Conferences and Exhibitions) format.
Latest posts by PT Reporter
(see all)