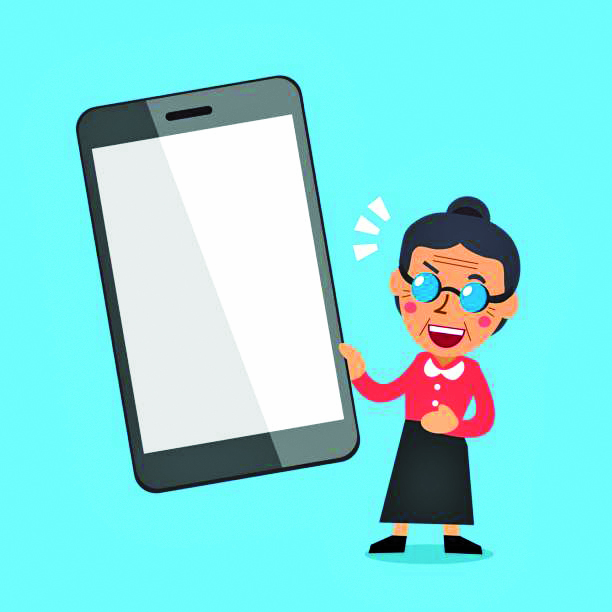 Meherbai and Meherwanji were invited to a leading Fashion Show and arrived at the venue with great enthusiasm. However, once the show started, their enthusiasm was short-lived. This is what happened…
Meherbai: Meherwanji, what are these girls wearing in the name of fashion? I have never seen more bizzare outfits in my life! One Chibavli Chakli is wearing backless and another is wearing a huge skirt making her look like a giant-powder-puff. Marerey! No practical outfits. Who will wear these monstrosities, aney ehvoo peheriney kya jai?
Meherwanji: You are so right! Also, I can't understand why Sukki-Boomlis are selected to walk the ramp! They are painfully thin with their ribs and collar bones sticking out. What's more, they walk as though they have a fractured hip or severe osteoporosis in their knees. Why don't they walk normally?
Meherbai: And look at all the skinny male-models! How comic they look with their pudding-hairstyle.
Meherwanji: It's not called 'pudding' or 'custard' hairstyle. It's the latest Korean hair-cut with shaved-off sides and a round tapeli-Cut on top. Also in TV serials, the guys sport this tapeli-cut. Now even some of our Baug kachrawalas and car-cleaners have this cut!
Maherbai: How easy for the hajaam! He just makes the client wear a small Tapeli like a crown and ajoo-bajoo thi baal shave kari dey. I say, Mehella, why don't you also have this pudding-cut? It will take ten years off your face and you'll look the handsomest in our colony!
Next morning, Meherbai read the news that a leading business-man would be extradited back to India from London. She gave the 'good news' to Meherwanji, saying it's very good that this 'King of Good Times' is coming back to India to face 'Bad Times'.
Merwanji: Very true. Meher, my jaan, have you seen the Bollywood A-listers' Ten Years Challenge? They put up a photo of how they looked ten years ago and then, a recent photo to see if their looks have improved or not over the last decade.
Meherbai: Even I want to take up the challenge.
Meherwanji: Forget that – read this newspaper headline. The police in England have drawn up emergency plans to evacuate Her Royal Highness Queen Elizabeth, if riots break-out in London due to the Brexit problem. You see, more and more British Companies are moving out of Britain resulting in distinct prospects of mass-scale unemployment there.
Meherbai: Never mind. If that ever happens, I am sure she will want to settle in Amchi Mumbai with which she has a deep emotional connection. You see, her grandfather, George V visited India and set his foot on the soil where the Gateway of India was built.  Even the Victoria Terminus Station was built by the British. There are also numerous statues installed by the British like the Kala Ghoda and others to glorify the British rule in India. Her Majesty must be sentimentally attached to them and wanting to see them, never mind if most of them have now found a new place in the gardens of our Jeejamaata Udyan at Byculla. Fortunately, the Gateway of India is too huge to be shifted there, otherwise you know what would have happened! If she comes, it will be excellent for us Parsis since we call her our very own, Apri Rani. If I bump into her at Colaba Causeway, I'll ask her (like Vicky Kaushal in film URI):  "How's the Josh?"
Meherwanji: Tamey josh ma na avi jao!  But, where is the easy-chair and my side-table where I spend hours reading and listening to music?
Meherbai: I gave away both to the jaripuranawala yesterday.
Meherwanji: Why?
Meherbai: Because the Japanese author, Marie Kondo says in her book, 'The Magic of Tidying Up', that you should de-clutter your living space.
Meherwanji: So you gave away my grandpa's Eeji-chair??? I am going this minute to the jaripuranawala's shop and getting it back. At least you should have asked me – I've used it all my life!
Meherbai: I'm very sorry. Please run to the  shop before he sells it to someone else.
As Meherwanji left the house, Gulshan Google walked in with her friend Ketayun, saying Aviye Ke, after they were already inside the house!
Meherbai: On one condition – as long as you don't indulge in 'Phubbing', you are welcome at my house or at my club.
Gulshan: What is that?
Meherbai: 'Phubbing' is an act of using your phone when you are already talking to another person. It shows that the opposite person is not important or worth your time and hence you initiate another conversation on phone.
Gulshan: That's called Overreacting!
Meherbai: No. that's called good manners but how would Ketayun know? Her relationships are reduced to text messages. Sorry, you are ONLY welcome if you stop Phubbing!
The girls agreed to switch-off their phones and had a conversation about which you will read next Saturday!
Latest posts by Ruby Lilaowala
(see all)