Established in 2014, the AWARE (Animal Welfare And Rescue Efforts) Foundation, has been committed to the welfare and rescue of stray animals and has been conducting numerous activities including Feeding stray animals; Veterinary First Aid, Trauma Care, Spaying, Neutering and Immunization Against Rabies and other infectious diseases.
AWARE is operational primarily in South Mumbai and also in Kandivali on a small scale; and works extensively in Ganeshpuri, where this would be the first of its kind, hands-on, grass-root level initiative for the benefit and welfare of stray animals in rural areas.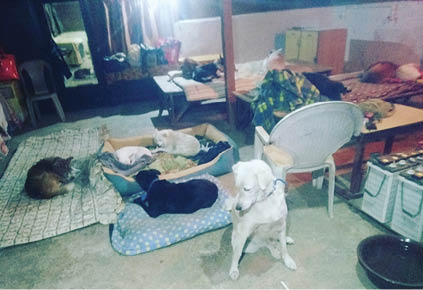 Founded and managed by animal rights activist and caretaker, and AWARE President – Genevieve Dubash, AWARE intends to put a permanent system in place for which we reach out to the community to raise funds towards:
(I) Annual Contribution: Vaccination Camp for 60 animals in Ganeshpuri (Anti Rabies, Corona, 9-in-1), Spay/Neuter Camp for 10 Canines, One Project Head Ganeshpuri, Two Caretakers, Monthly Expenses)
(II) One Time Contribution: First Aid Recovery Room, Additional Outdoor Shade Area, Toilets and Shower Area, Kitchen, Two Accommodation Spaces, a sturdy four-wheeler.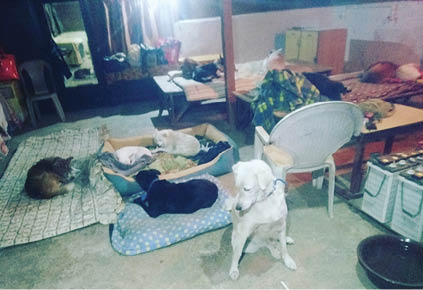 Total Appeal Amount Required: Rs.10,46,000/-. Contributions in kind are welcome.
Kindly send in Monetary Donations at:
Cheque in favour of: AWARE Foundation
Account Number: 50200009083407
Bank Details: HDFC Bank, Hughes Road Branch, N S Patkar Marg, Mumbai – 400007
IFSC: HDFC 0000567.
Registered Office: AWARE Foundation (E-30655), B/4, First Floor, New Khareghat Colony, Babulnath Temple Road, Chowpatty, Mumbai – 400007, Maharashtra.
For Details, Contact: ±91 9930041609 / ±91 8411882199 or Email: gdubash@gmail.com
* Donations made will avail of 80G Tax Exemption from April 2019 onward
** AWARE Foundation is NOT eligible to accept Foreign Contribution. 
We thank you for your consideration and look forward to your participation in our venture to support our four-legged friends with love, dignity and compassion.
Latest posts by PT Reporter
(see all)