A banker with a passion and talent for writing, Meher Master's words and thoughts connect with people on a deep, human level. As a published writer and an 'enhancement' enthusiast with a resolve to nurture life experiences, Meher shares her thoughts on Father's Day!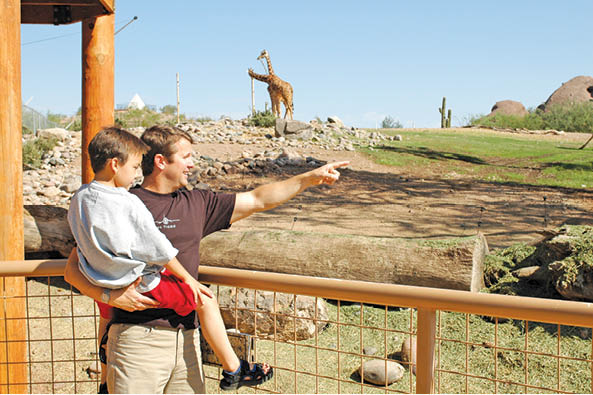 While mothers are front-facing (conducting the day-to-day parenthood activities like ensuring their child is sent to school, to the doctor, to the tutor, is fed healthy, etc. etc.), fathers are the backbone for the kids to lean on… he is his child's security, strength and support. Fathers are far more than just second adults in the home.
'Mom' may be the family lynchpin, but dad is the functional hand! Remember, a dad carries the responsibilities of his child for the lifetime! In fact, in the millennial list of slangs, you will find the word 'Dad' for, 'a role model'. Fathers often don't receive the same kind of appreciation that mothers do! So, here's putting all our focus and acknowledgment for the hard work that various 'Dads' do…
 Single Dad Instances:
He's on the phone daily, checking on his daughter/son, asking, "how was school?"
Voluntarily single or involuntarily single, he is attentive towards his kid. During exams, he carefully provides the right encouragement; at school camps, he stands assertive and lends his full support to his kid's extra-curricular activities. He is responsible and complies to his son's favourite sport, and that's why watching the cricket match live from the stadium takes precedence over a business engagement.
He zips off with his kiddo for movies and lunches. Family visits? Yeah, as far as the separation hasn't gone sour and rotten. Vacays? Again, "any time… as my little one wishes!"
First-Time Dad Instances:
His bundle of joy has just been brought before him. He's afraid of hurting such a tiny person, lest he hold the baby too tight. He's never held anything so raw and tender ever… His mother and wife assure him and he delicately cradles the baby to his chest.
His child loves visiting the animals at the Byculla zoo! A visit to the zoo becomes the Sunday morning ritual. The duo speed off on the motorcycle, armed with some bread slices and bananas (As Indians are yet to respect the rules of public places, you see!). The lad, who now studies at an Australian University, says, "Really dad? But the zoo there (back home) is not as happening (compared to Aus)!" Dad is not bruised by this remark; instead he relives the fond memories.
He stands guarding the main door of the home, lest his teen-aged daughter or his wife, either one, storms out of the house crying, after a heated friction between mom and daughter. At a time like this, it is dad who plays a valuable role as peacemaker and mediator!
New-Age Dad Instances:
His wife's last day of maternity leave has just gone past yesterday, and while dawn is invading the blue, the wife is getting everything packed for the baby. He sits at the edge of the bed; holding his wife he weeps having to get his wife to go to work. In his tears, you see his state of helplessness, to see his child being cared for by someone other than his wife.
He is rearing to go in this brave new world of changing diapers and driving carpools! His kids molly-coddle him to dropping them to school every morning – taking them to fancy restaurants – to theme parks, to malls, even to salons. (Mom can become a nag at times!)
"I have a real conversation with my son. I don't talk at him". Yes, the new-age dad's involvement in the 'fun' or 'interactive' aspects of parenting is something to watch out!
 Old-Age Dad Instances:
His son's open day in school – Present Sir! His son's books and uniform measurement day – Absent Sir! His son's sport's day – Absent Sir! His son's PTA – Absent Sir! Orientation meeting – Absent Sir!
His last word on his daughter's wedding is final! "I will not give your hand to a non-Parsi guy!" No means No!!! Rigid – yeah very! But the apple of his eye gets everything in abundance for the wedding and beyond!
Repeat Dad Instances:
The best thing that he gives to his children is time. He's the one with whom the children discuss their future, their insecurities, their confidence, their hopes and dreams. His guidance is accurate and in the best interest.
He is a man the neighbour can relate to, trying to balance the demands of a family and his career. While he is a loving father who strives to make time for his children and wife, he juggles the demands of his start-up – clearly his life's passion – with his life at home, often to the exasperation of his wife.
In the present times, being a dad may be tougher, but working moms are among their biggest fans! That's huge!! Let's celebrate dads this Father's Day! Long live Dads! Happy Father's Day to all the lovely Dads!
Latest posts by PT Reporter
(see all)