Readers may know by now that for years, there was a love-connection between Farida-fuiji of Rustom Baug and her sago, Soli, of Chikkalwadi. Since years, shameless Soli would arrive at Farida's house every morning at 10:00 am sharp and plonk himself on the sofa! The Rustom Baug watchman and neighbours would set their clocks and watches saying, "Dus vaaga." 
Farida's husband, henpecked Hormusji, referred to Soli as his 'sautan', saying, "Salo Soli Sales-Tax!" since there was no escaping him. He would be the perpetual third wheel in the couple's life whether they went to clubs, theatres, restaurants and even annual vacations abroad! "He is part of family," as Farida would put it! She would even finance his trip.
Now, the path of true love never runs smooth; it is invariably strewn with thorns. So, hai-re-kismat, due to the lockdown during the Coronavirus Pandemic, Soli was unable to meet Farida for four days. On the fifth day, he couldn't take it any more and got a Jigar-pey-Trigger attack! Becoming the daring 'Khatron Ke Khiladi', a la the films 'Kambakht-Ishq' and 'Luv-Shuv', which he had seen numerous times, he set out from his unkempt one-room apartment in Chikkalwadi, determined to walk all the way to Byculla's Rustom Baug, just so he could meet his lady-love, exactly how 'Majnu' walked the dessert for his 'Laila' and 'Farhad' crossed the river for his 'Shirin' and 'Romeo' walked all the way from Padua for his 'Juliet' and 'Jack' walked all the way up the hill for his 'Jill'!
Soli drank a tin of Corona Beer and wore his bappava's (grandpa's) old pair of Corona shoes and had just walked a few steps when the sole of his right foot came off completely. With heaviness in his soul and the sole in his hand, he marched on, only to be stopped by Pandurang-policeman, who told him to go home and not to loiter, as loitering is not allowed. Instead of listening to the good advice of the Havaldar, stupid Soli said, "If you give me a lift to Byculla on your cycle, I won't have to loiter!"
Pandu put Soli on the bar of his cycle and took him straight to the police lock-up. After the mandatory SOS phone-call, lady-love Farida stormed into the police-station and managed to free Soli and put him back safely in his Chikkalwadi home. 
The next day he realised he needed some money, so he wore his BATA shoes and went out walking again to be caught by the same Pandu and the conversation went like this:
Pandu Havaldar: Kuthey chhalley?
Soli Sales Tax: Paisa sathi ATM jatey. Tumi amala dayeen, toh nahi jayel!
Pandu Havaldar: Mashkari kartey Police chi?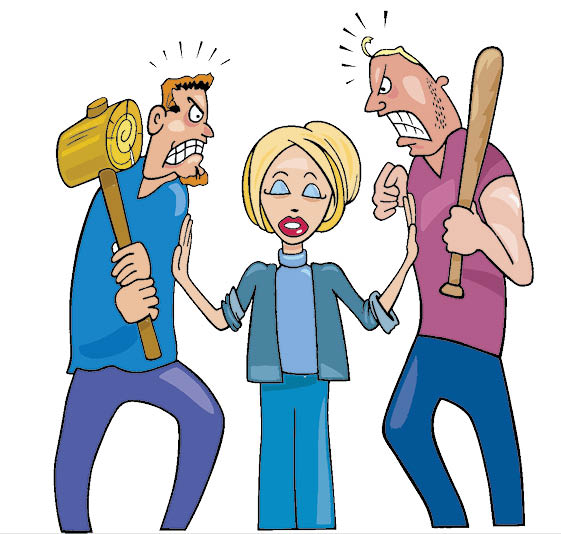 And yet again, Soli was made to sit on the bar of the havaldar's cycle, taken againi to the same police-station, with Farida again, to the rescue! Next morning, Soli had run out of eggs, so he wore his second-hand NIKE shoes, which his nephew had given him, only to be again accosted again by Pandu. He was again taken to the same Police Station and booked for 'loitering'. This time, the Inspector refused to relent despite a thousand pleas by Farida.
Soli Sales Tax: Arrey, Pandu-baba, I  just wanted my omlet breakfast and there were no eggs in the house!  
Pandu Havaldar: Komdi aanu ka? Roj anda milel! 
Soli Sales Tax: Nako! Nako!  Komdi gharrat shit karel and dirty my house!
Pandu Havaldar: Toh mee omlet banvoo? 
Soli Sales Tax: Ho! Ho! Excellent idea! Tumala Parsi Pora banvaila yetey kai?
In the lock-up once more, Pandu gave 'danda' instead of 'anda' to Soli! And all over again, Farida-fui came to the rescue and started crying, seeing Soli in so much pain! Seeing this the police-inspector told her, "Aarey Madam, don't cry like Meena Kumari! Is this your husband?"
"No!" said Farida, "He's my honey!" 
"Honey la sodaila money laagel!"
So Farida called her bitter-half, Hormusji, since she was carrying only cards, and told him, "Mua ne paisa aap ne Soli ne chorav!" But instead, Hormusji got a brilliatine idio! He went to the police station and explained that Soli was a 'Woh'!
Inspector didn't get it and asked, "Woh? Ti Kai?"
"Aarey, Patni Patni or 'Woh'!  Maza sautan!" said Hormusji.
"Sahib, sautan is 'the other woman'!"  
"Exactly! He's 'the other man' in my life!"
"Ohhhh! Ok – ok! Shall I also lock-up your baiko in the female-cell?"
Now for all of Farida's faults, Hormusji really loved her and for him, marriage was a commitment, and once he made a commitment, like Salman Khan, main appney aap ki bhi nahi sunta!
So he told the inspector, "Bhau! Bhau! I'll give you double the money NOT to free Soli-Sautan, but to keep him in the lock-up for at least a week… but on one condition, give him a daily dose of 'BISCOT'."
"Ho! Ho!" said the Inspector. "Parle Glucose or Brittania Marie biscuit?"
"Neither! Amchat 'Biscot' manjey Boxing! Give him a daily dose of 'Methipak' or 'Goondipak'!
So saying, Hormusji left with his wife for his home, both virus-free as well as Soli -free! Every morning Hormusji phoned the Inspector to remind him of Soli's BISCOT! The daily response was, "Ho Sahib! Roj Nashta-Var, Lunch-var ani Dinner-var BISCOT cha diet detoy!"
Latest posts by Ruby Lilaowala
(see all)