Aapro Cyrus Broacha, the Brand Ambassador of Humour, makes you laugh through Navroz as he unleashes his hilarious take on the 'Navroz Awards', in PT's exclusive column – 'Cyrus The (Not So) Great'!!!
Another New Year! Non-Parsis reading this – please don't feel alarmed. New Year is not a side effect of the Astra Zeneca vaccine, it's just another New Year for the Parsi/Irani community – one of 144 various New Years available on Amazon, today.
Now to get back to my Parsi reader, (not to side-line our non-Parsi readers – you can please continue to read this with the help of a Parsi translator), that's TWO New Years, virtually under the cloud of Covid 19!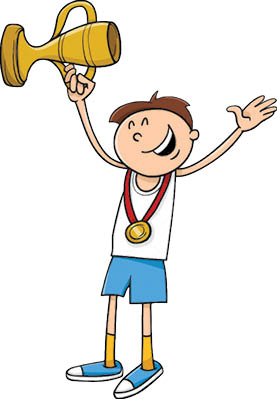 The Western New Year may not have to suffer a second dampening of the spirit. But for this indomitable tribe of Parsis left in the world, threats to culture and their very existence, is not new. First, it was the invaders to the homeland, and now it's the lack of civic sense amongst non-Parsis! …You know – breaking of red lights, driving through one-way roads, riding bikes on footpaths… that sort of thing. Oh! And let's not forget people under 60, doing jugaad, and getting the vaccine out of turn, for their perfectly healthy bodies.
Back to Navroz – obviously celebrations are low-key. Take for example – my cousin Tanaaz. She was going to have a 'Doggie party' with 9 pooches on Navroz. But she had to cut the numbers down, as per the Government regulations, (which continue to be clear as mud)… so now, the 9 pooches remain, but the humans have been banned.
But, no matter, despite it all, the indestructible Parsi – the most creative of God's creatures (along with the Mongoose, Billy Joel, and possibly Sabyasacchi – the fashion designer) always finds a way to celebrate in the most testing conditions!
The Kaka brothers have come up with the 'Three Navroz Awards', to be given to those Parsis who've gone above and beyond, who have punched way above their weight. In keeping with tradition, all awards have the 'Bhonu' touch to them…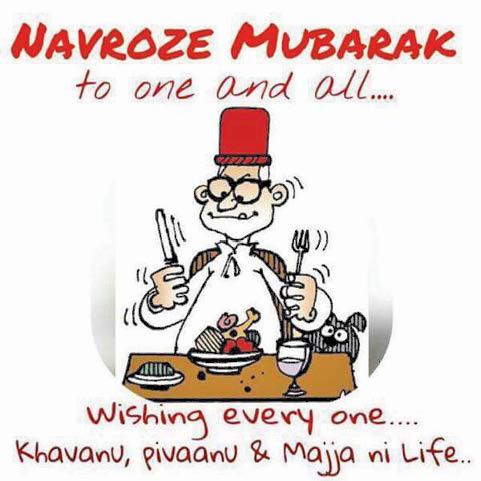 (I) 'The Aleti Paleti Award For Humanitarian Effort':
This goes to Kaizaad Printer, 65 years of age, balls manufacturer. Let me clarify – balls meaning ball bearings. Kaizaad is the man whose vision was better than any social scientist and superior to all the health experts. He saw a common malady – people not washing masks. So, he carried hygiene kits – basically, a bucket, soap and towels. Kaizaad then stopped anyone with a mask that was dirty, cleaned it there and then, and returned it to the owner in 3 minutes flat! For safety, the maskee (wearer of the mask) was asked to keep his bare head between his legs while the operation was carried out. And hence, the Aleti Paleti Award for cleansing over 37,000 masks, goes to Kaizaad Printer!
(II) 'The Dhandaar Without Patio Award':
This one goes to Armin Palsetia. A 27-year-old mother of three – to clarify – Mother of three Beagles. During Covid, she took in other strays. First it was dogs and cats, but then also extended the hospitality to lonely or abandoned Parsi men! Armin's stellar efforts made the world a better place, for dogs, cats and Parsi Bachelors… the original bachelor, as well as the revised one. So, cheers to Armin!!
(III) 'The Kid Gosht Award':
This award is one for minors only. Jehangir Hirjee – all of 12 years of age, won this award, hands down! I mean – it was literally 'hands down'! He handed thousands of sanitizer bottles to Parsis who had come in contact with Non-Parsis!! When some deemed this a 'little racist', he handed down bottles to everyone!
Now, unfortunately, I now have to go and collect my 'Bhonu' – so will have to complete the list some other time. You know how caterers are… if you dare come late for collection… and I refuses to compromise on my 'margi no leg-piece' and 'pomfret ni puchri-no-piece' on Navroz!!!
Navroz Mubarak to Parsis! And Mubarak to Non-Parsis!!
Latest posts by Cyrus Broacha
(see all)