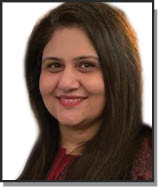 Are You Feeling The Rain Or Just Getting Wet?
Dear Readers,
It is said people come into our lives for a season or a reason or a lifetime. Ever ponder philosophizing the reason about a season visiting you through your lifetime instead… science and climatology notwithstanding. We're in the thick of the monsoons – and yet again subjected to all the inconveniences of time and travel that go with it… traffic jams, potholes, water-logging, coughs-and-colds, and so on. Of course, we have conveniently forgotten how just a couple of months ago, we beseeched the Rain Gods to show some mercy on our parched lands and drying up lakes, as we battled water-shortage!
But that was then. For now, it's back to the cribbing and groaning. However, it's on weekends that we are able to overlook the typical week-day hassles and challenges posed by the rains, and instead of swearing under our breaths, we could actually celebrate and have fun in these divine showers, much to our benefit! Did you know getting wet in the rains is the most effective natural remedy for stress – the biggest ailment of them all. It's pure therapy for the mind and body, as you breathe in the cool, fresh, invigorating air, take in the soothing petrichor (the muddy scent of air during the rains), and let the raindrops give you an energetic sprinkle-massage on your skin. A good walk in the rains has proven to literally refresh your perspective and open your outlook towards a greater sense of acceptance and calmness. And the effect only multiplies when you do it with your loved ones!
They say, 'Some people feel the rain. Others just get wet'. The weekend offers you the opportunity to let your hair down and drag your family member(s) and friends to go for a revitalizing walk and feel the rains, celebrate its glory and soak in its myriad benefits. You wouldn't want to take a rain check on all of that now, would you?
Have a fun weekend!
– Anahita
Latest posts by Anahita Subedar
(see all)