On Your 'Masks'… Get Set…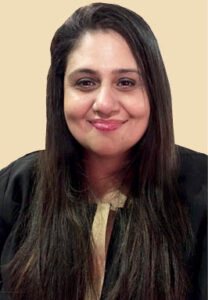 Dear Readers,
Dear Readers,
With the rapid increase in the number of people testing positive for the coronavirus, Mumbai is once again braced for an outbreak and its consequential imposition of restrictions… which, we hope, will help contain the spate, and avoid another lockdown.
Our maximum city has witnessed more than a 100 per cent increase in the number of Covid cases reported in May, as compared to those reported in April this year. The massive surge in Covid-19 cases that Maharashtra saw within May were primarily driven by its capital city Mumbai. Experts warn that the approaching monsoons could herald a wave of symptomatic cases.
Having crossed the 500 mark of cases reported daily, the BMC has issued directions to increase testing on a war footing, especially with the rainy season around the corner. All civic body departments are being prepped with jumbo field hospitals being put on alert for adequate staff and equipment. Private hospitals have also been asked to be on alert. Even the drive for vaccination in the 12-18 years category and booster doses is being pushed harder.
They say being prepared is half the war won. Insomuch, let us also do our bit in being prepared on an individual level, to further strengthen the efforts of our civic authorities. It would only be responsible to pull out those masks once again and keep them handy, to be worn in crowded situations or when you're interacting in a group. Let's also avoid enabling spreader-situations – like participating in or holding large events, for now. A good diet and intake of required vitamins to boost your immune system would go a long way in keeping you, and your loved ones, safe.
So, here's a shout out to all our community members – be sensibly prepared… like the wise, old saying goes, 'By failing to prepare, you are preparing to fail'. So then, On Your Masks… Get Set… Stay Safe!
Have a good weekend!
– Anahita
Latest posts by Anahita Subedar
(see all)