Meherbai's Mandli grabbed any occasion to celebrate and enjoy life. Last week being Meherwanji's birthday, they all got into five cars with their hubbies (otherwise who will drive and carry the luggage?) to Baroda to enjoy themselves. After an early morning 4:00am start, there was the usual delay before the Vasai Bridge and reached Ahura Restaurant on the highway to have Parsi-pora, akuri, bunpao-maska, toast-butter, lassi, tea and coffee. Greedy Gooli said, "Thank God we had a very light breakfast otherwise rasta ma aaproj nasto thai jasey!"
But nasto did happen because everyone had gone overboard with tea, coffee and lassi which wanted to come out along the way to Surat. On the highway which passes the outskirts of Surat, the group spotted a large MacDonald's and immediately headed there. Unfortunately, they had not learnt their lesson and again indulged in some bites of hash-browns, burgers, blackberry cheesecakes, oats and raisins cookies, cappuccinos and latte coffees.
Bomi Bukko burped all the way to Bharuch where they stopped at Patel ni Motel to freshen-up and even there they had some samosas with Gujju-masala-chai. Havey lagej ke jara nasto khadho remarked Rusi from Rustom Baug while Noshir from Nana-Chowk criticised the samosas – "Samosa toh bachpan ma khadhela! Ek Parsi, named Soli Samosavalo used to sell them door to door in Grant Road and Nana Chowk areas."
From Bharuch, they reached Baroda within 90 minutes and checked into a posh hotel where Bomi, the burper and his wife Banoo asked, "Lunch nu suu?" Everyone shooed them away as they were very tired and wanted three to four hours of sleep before dinner at 8 pm.
No lunch? Bomi and Banoo asked each other and while others went to their respective rooms, these two went to a near-by eating joint, called 'Honest Restaurant' at old Padra Road. Ya! That's really the name of the road! Go, check it out! Then they went to Amul ice cream parlour next door for falooda-kulfis.
At 8 pm sharp, Meherbai cut a huge chocolate cake with 'Happy Birthday, Meherwan, my dear Malido', written on it. Everybody clapped and Polly Pipyoo took salamati over pink bubbly champagne but discreetly in the adjoining room as officially, there is still prohibition in Gujarat and they did not want the hotel to land into trouble. Everyone wished Meherwanji health, wealth and happiness!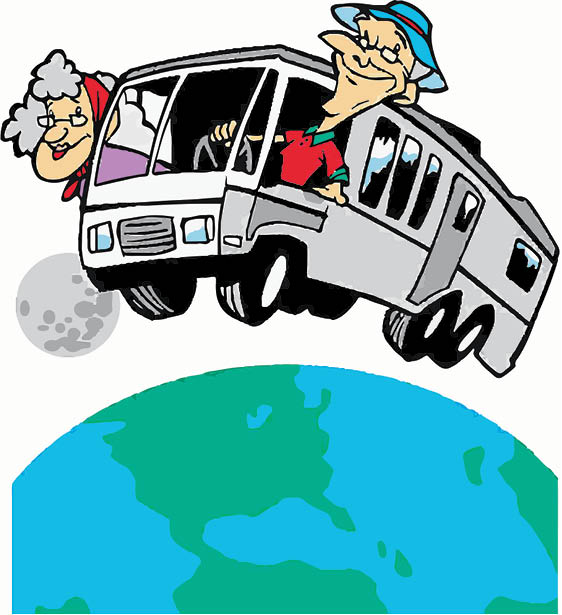 The whole group then drove-off to a famous fish-joint, 'Milan', where Soonamai the snob asked for a grilled 'John Dorry' fish which she always had at the TGIF (Thank God It's Friday) at the Palladium  in Mumbai. The waiter could not understand the name and yelled to another waiter "John, Parsi bai bulatta". John came and said that he had never heard of such a fish. Every one settled for Pomfrets, Surmai and Bombils apart from Fried Prawns. Since everyone wanted a 'puchchri' piece, John tried to explain, "Madam, ek fish ko ek hi puchchri ata hai, hum bees puchchri pieces kidhar se laiga?"
Katy: OK, Beech-main ka slice lao.
Khushroo: Lekin ander hole wala nahin.
Dina: Lachka jevi aakhkhi middle slice.
Piroj Pehelwan: Lakin salt nahee! Humko BP hai!
Perin Banoo: Put more salt! Humko BP nahin hai!
Piroj Pehelwan: Why do you take so much salt Perin Banoo?
Perin Banoo: What goes of yours? I'll eat what I want. At least, I don't order sandwiches with every meal like you!
On hearing this, Dolly, the dietician screamed, "Carbs! Carbs! You are eating Carbs after 6pm by way of sandwiches?
Bitchy Banoo reminded Dolly, "At each and every NCPA show, you and your greedy daughter eat sandwiches and drink 3 to 4 glasses of cold coffee around 6:30 or 7pm. Tenoo soo? At that time Carbs Nathi Narta?"
Pesi, the peace-maker intervened, "Ladies, ladies, no fighting. It will ruin our week-end and Meherwanji's birthday party. When we return to Mumbai, go home and fight with your husbands or else, out of practice thai jaso!" After dinner, they returned to their hotel and gathered at Meherbai's luxurious suite and played Antakshari, told jokes etc. before going to sleep with sheer exhaustion.
The next day, after breakfast they started for Bharuch, where they had another mini-breakfast. They also visited Schweppe's chocolate factory on the highway where they bought huge quantities of chocolates as if teno dukal parwa no chey.
Two hours later, lunch was at Parsi ka Dhabha in Talasari. Delicious Tarela Boomla, Dhansak, Masur-Gosh, Cutlets, Biryanis and ice-cold Lassis. They were all singing praise of the dynamic owner of the Dhabha, Oorvaksh Hoivoi saying, "Oorvaksh Dikra-ey soo saras potanu Parsi bheju vaparyu! Ketlo enterprising!"
Bomi the burper, burped all the way to Vasai where all the cars, as usual, got stuck for over 30 minutes. Can't they do something about this problem? The ladies behaved like it was a shopping break and bought mango-boxes, sing, water-bottles, Neera which was sold in tiny plastic bags, chikkis, asking every vendor approaching the car, "Kya bechta? Kitneka? Sojja Hai Kya? Sojji sing apjey, Sojji water-bottle apjey…", In the process, all the sojji, kakri notes from the husbands' wallets went to the vendors and all their meli-gheli, chimraili, mari-chari-raheli  dirty notes came back as change. What's more, everyone treated the cars as mobile-canteens and chewed and chewed like cows do. Nergish, the nutritionist said, "Akkho vakhat chaavta ney chaavta". Ketu's hubby Keki came to the rescue and defended the ladies, "Khava Deo! Weekend enjoy karva deo!! Apra Bava nu suu jaayej?" Nergish replied, "Why are you defending these cows? Are you a Gao-Rakshak?"
After a long tu-tu-main-main between Keki and Nergish who couldn't stand each other and never wasted any opportunity to snap at each other, the Mandli returned to Mumbai safe and sound. Everyone went home, phoning each other to ask, "Safely, Sahi-Salamat Gher Poogya Ke?" They all wished each other 'Good night, Sleep tight, don't let bugs bite!"
Latest posts by Ruby Lilaowala
(see all)