Studies show that exercise can be effective antidepressants in treating mild to moderate depression (and with side effects such as improved health and weight management, rather than the bloating and sexual dysfunction associated with medicines). How does moving the body change the mind? A wealth of work – both in the lab and with patients – shows that there's more to it than endorphins, the well-known opioids the body produces, during certain exercises. A more recent and researched view of exercise's ability to improve mental health also takes into account long-term structural changes in the brain, as well as subjective states such as mood and cognition. Even as science continues working to explain the theory, Parsi Times brings you 5 exercise forms that correct as well as keep depression at bay: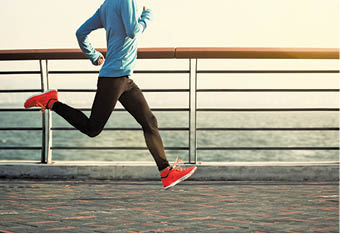 1) Running:When you're running, all you focus on is breathing and your mind automatically calms getting into a state of meditation! The release of endorphins after the run gives you a natural high and cannot be beaten. Nothing feels better than standing under the shower after a good run – all your worries have melted away and you're left with sore feet and a warm glow! The only equipment you need is a decent pair of shoes. If you're new to running, there are loads of training plans freely available on the internet. It doesn't matter how far or how fast you run – just do it!
.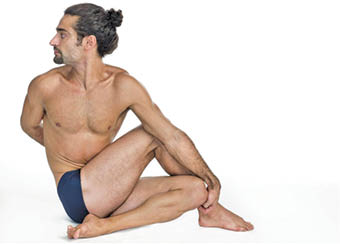 2) Yoga:Yoga is the classic blend of mental and physical exercise and is one of the best natural ways to fight depression. It provides a good physical workout while calming the mind. You can do yoga without any equipment – at most you need a mat. If you're looking for an activity that is challenging but can yet be taken at your own pace, yoga is the perfect answer for you!
.
3) Boxing / Boxercise / Kick-Boxing: You don't need to join a gym or spend lots of money on equipment. You just need a set of wraps to protect your wrists, a pair of gloves, contact pads, sneakers and maybe a heavy bag if you don't have anyone to train with. There are loads of boxing drills available for free on youtube. Boxing is a great stress and depression buster and it boosts confidence in loads. Once you've mastered the basic punches you can start putting routines together. It brings an immediate lift in your mood as your depression symptoms start fading away!
.
4) Hiking/Trekking: Hiking or trekking gets you in the midst of nature and is great for lifting the darkness of depression, as you start connecting with nature. You just need a good pair of hiking / trekking boots – nothing beats the feeling of walking through a quiet forest or relaxing on a mountainside enjoying the view. The outdoors alleviates depression because the worst thing you can do is shut yourself away. It works wonders in correcting depression because you can enjoy being outside but you don't have to mix with people if you don't feel like it.
.
5) Water Sports/Swimming: Any form of connecting with nature will calm you and bring you a sense of joy. The calming sound of water works beautifully as your body and mind are naturally relaxed. Obviously you need basic training before getting into the water. When swimming or practicing in other forms of water sports like kayaking, try and consciously synch your strokes with your breath as this gives added dimension to the exercise and works like meditation which is wonderful for the mind.
Latest posts by PT Reporter
(see all)