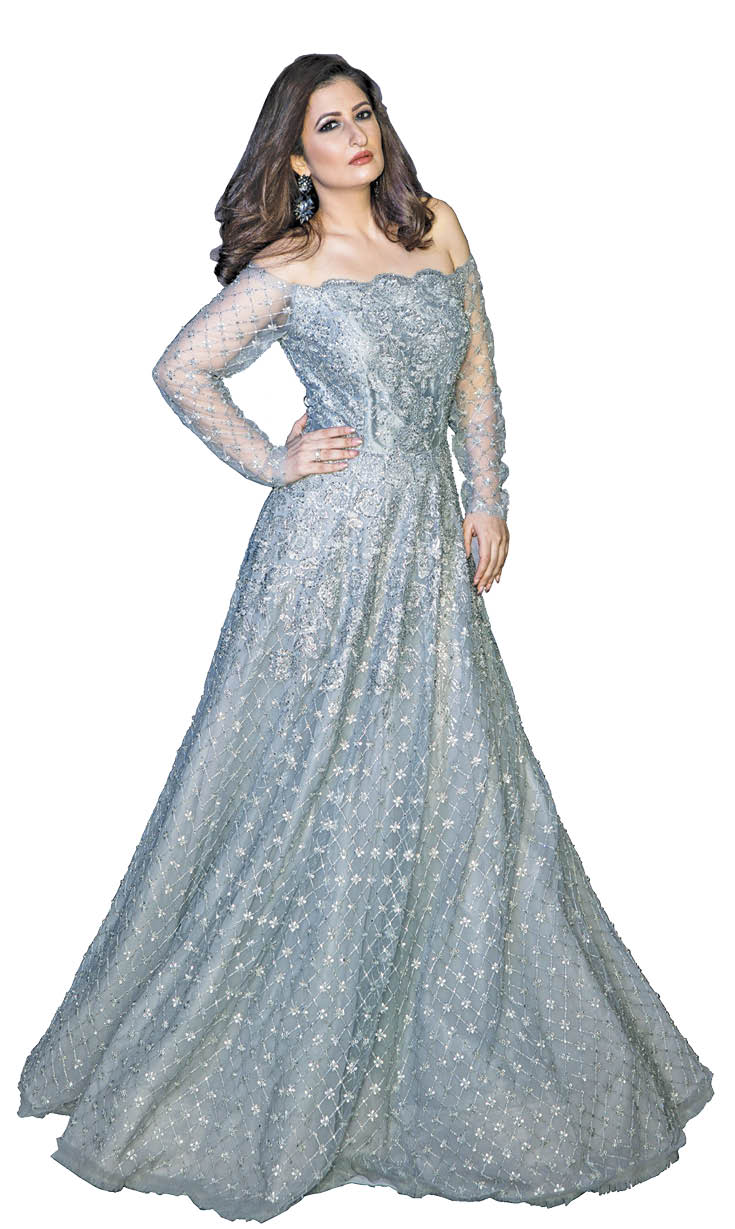 Delnaz Balsara Sharma, who was crowned the First Runner-Up in the national, prestigious 'MRS. INDIA SHE IS INDIA 2018' Pageant, on 14th July, 2018, will continue to embark on her proud journey of representing Asia as 'Mrs. Asia Universe', at the prestigious MRS. UNIVERSE 2018 Pageant. Having broken the news in July, Parsi Times is delighted yet again to break the news about the astounding progress made by Delnaz to yet again represent not just the Parsi Community, but even our nation, on an international platform.
The Mrs. Universe 2018 Pageant will be held in Manila, Philippines from the 4th to 11th December, 2018, with the Coronation Night being held on the concluding day.  The global Grand Finale will take place at the Grand Convention Centre, Cebu (Phillipines), where Delnaz will participate alongside 84 women representatives from across the world, vying for the prestigious title of Mrs. Universe 2018.
It has been a hectic six months for Delnaz since winning the 'Mrs. India She Is India 2018' Pageant earlier in July, this year. Speaking to Parsi Times, Delnaz says, "Thanks to the win, I was able to further my dream and commitment to social service dedicated to the upliftment and support for underprivileged children, domestic violence victims and the environment. Now, I have the opportunity to move even further, as 'Mrs. Asia Universe 2018', and represent Asia at the upcoming 'Mrs. Universe Contest' in Cebu city, and make our Country and our community proud!"
But the last six months have also seen Delnaz receive accolades in the form of prestigious opportunities from the Fashion industry as well as numerous awards on the professional and personal front as also for her Social Work, including the 'CX Professional of the Year 2018' in NBFC Space; 'Women of Substance 2018 Indus International' Award; 'Magnetic Personality 2018 Aspiring She Iconic Women's Award' from Heart & Soul Foundation, and more. She was invited to the Jai Ho Navratri Utsav 2018 as Guest of Honor and was also offered to be the face for many designers including Nitya Bajaj, Naari, Hemandi Vaidya and Mauve Story.
"The time has come again where I need you to keep me in your prayers and blessings as I represent the amazing Asian continent, which is so rich in its varied cultures and heritage. There can be no greater moment of pride for me, and I am humbled to be able to represent our continent and highlight our Community on a global platform. I thank the Community for all the support I have received. I remain extremely grateful to God for everything, as also to my loving husband, Amitabh, and my angel, Shanaya, who have stood by me constantly and been my pillars of strength and encouragement through it all."
Here's wishing Delnaz the very best for the oncoming Mrs. Universe 2018 Pageant. May she continue doing our nation and our community proud!
Latest posts by PT Reporter
(see all)