Hope is a powerful and optimistic word. You can embody it by being that sunshine which brightens up someone's life. In today's difficult times, be kind, helpful to all living creatures and most importantly, never stop hoping, because miracles happen every day. Hope indeed is super magnetic force, you just need to truly hold on to it to see 'magic' happen. Parsi Times Reporter Binaisha M. Surti catches up with some of our dynamic personalities as they share how 'hope' has become their rainbow in times of the Pandemic.
Vada Dasturji Khurshed Dastoor of Iranshah, Udvada: Vada Dasturji Khurshed Dastoor is the pride of our community, always encouraging and guiding Zoroastrians worldwide into following the righteous path. Vada Dasturji says "This is a situation which no one ever dreamt of and it is the time for hope, patience and faith: Hope – that this too shall pass, Patience – as this will take its time, and finally have Faith – in the 'Almighty' that we will overcome these challenges. I've been in Udvada since the last five months, looking after our Iranshah. My prayers and faith in Iranshah assure me that this situation will surely pass."
His message to the community: "Have patience, continue to pray and He will look after you. During these times, prayers will help you mentally and physically. Right now, one is working from home and since we have time, one can concentrate and be dedicated to God. I have every hope that everything will become normal and we all will rise above this pandemic in the coming year. Also, keep in mind that we don't have to panic when a difficult situation arises. In life, everything comes and goes – that's how brave individuals rise above every calamity. This coming New Year is very important for us all, it is represents a new beginning for the rest of our lives. We have to overcome this situation and give back to society." He signs off with, "I have always believed – Everything that starts, comes to an end… this too shall pass!" 
.
Parvez Damania: The dynamic Parvez Damania has been a key figure in Indian Aviation for over twenty-five years. An avid collector of contemporary art, he enjoys finding and promoting artists who possess potential. He is currently dedicated to a social project he commenced in Dharavi, which has now flourished into a huge school with around 600 students and has helped change the life of many underprivileged children. Sharing his thoughts, he says, "I keep a positive frame of mind and don't allow myself to feel low in this difficult situation. I've been keeping myself fit, feeling great and young again! Mickey Mehta has been guiding me through this whole process. I also got an opportunity to spend a lot of time with my family, for which I am grateful. Work and business have been gravely impacted for all but we need to come out mentally stronger. Hope has always helped everyone move forward in life and I firmly believe that India will come out of this as a super power, as the global manufacturing hub of the future. Things will get better in time – we just need to keep ourselves together as a community, be kind as individuals and look forward to a better future!" What makes him most hopeful in the current times? "The Poonawalla's coming out with a vaccine is very positive news and everyone has high hopes of their success! They say a person needs three things to be truly happy in the world – someone to love, something to do and something to hope for!"   
.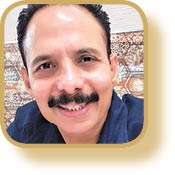 Dr. Mickey Mehta: The renowned Global Leading Holistic Health Guru and Corporate Life Coach, says, "Hope works on the law of attraction. Hope aligns you with the flow and rhythm of the flow. Hope, when integrated with faith, generates a strong, invincible magnetic field to make things work in your interest, which are then connected to a larger interest, because that is the wisdom of hope and faith! When hope gets integrated with faith, you become the co-creator of your own destiny. Hope and faith bring acceptance to the forefront. With this acceptance, comes great responsibility. Therefore, the course of life is clear to oneself as to what needs to be done." Sharing his message with the community he concludes, "As Zoroastrians, we worship fire and Ahura Mazda is the invisible light of creation, so sitting in prayers and meditation along with hope and faith will make you creative and productive. All we need to do is just open up our doors and simply surrender to the situation as it is, do whatever it takes with acceptance and responsibility and increase our inner capability. Let hope get maximised, faith get initialized… Get Mickeymized!"
.
Fredun De Vitre: Multi-talented Fredun is a senior advocate and has been a cricket commentator for (AIR), later transitioning to TV commentary. Fredun also represents the senior cricket team of Mumbai's famous Parsee Gymkhana. He expresses his take on coping with these trying times, "Different sections of people are impacted differently. We are blessed with a roof over our heads, food on the table, access to money and work to keep us busy. So many are facing severely troubled times. It's these people who are most in need of reassurance that there is every hope of the world being a better place. We need to give them a helping hand, reach out to them as a community, so that their faith is not lost. I am very hopeful that everything will work out, with a vaccine being on the cards." Sharing a couple of wisdom nuggets with the community, he concludes, "Ensure to keep yourself engaged every day; have a disciplined and productive day planned. Eliminate the negative aspects and concentrate on the positive ones!"  
.
Scherezade Shroff: A leading fashion influencer, model and lifestyle Youtuber, Sherry shares, "Staying busy has been a blessing – from creating content to working on 'Quarancharity' and collecting funds for people affected due to this difficult period. It gives me purpose to have a routine in place. Working, keeping ourselves occupied, staying positive and being grateful is all a big thing during these crises. Being away from my near and dear ones was a learning experience and we should be grateful for all these things we have in life. I'm privileged to be safe and healthy." Sherry's loving companion who has kept her hopes alive during lockdown has been her dog, Mars. "I would advise everyone to adopt a pet. The unconditional love and positivity you get from a pet is amazing. He has been my ultimate lockdown buddy all through – always happy and chirpy and spreading positivity."
.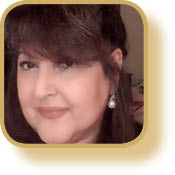 Raell Padamsee: Raell is a versatile, talented and vibrant theatre personality, and heads Ace Productions, known to have mentored innumerable Parsi children, and has created a new section in the syllabus, titled 'Hope For The Future'! She says, "Hope has definitely been our key factor for success during lock down, as we have now transformed and gone completely online with our acting and speech and drama classes. It was a huge challenge and we had to redesign reconceptualize everything from scratch. It was hope that enabled us to cope and evolve. In 'Hope for the Future', we encourage and infuse confidence and valuable skill-sets in our kids, and teach them to get up and keep going forward, no matter what the situation is. We have to be thankful for all that we have. Just stay under the radar and keep getting things done with hope and positivity. Most importantly nurture your creativity!"
Latest posts by Binaisha M. Surti
(see all)